This the season… to shop ethically.
The holidays are upon us, which means people are about to start running around to do some frantic, last-minute shopping for their loved ones – because that's how we show we care about someone, no?
For this BUILDx session, we were joined by four local artisans who work with Handmade Palestine, to discuss their work, the challenges they face, and to explore how one can shop more ethically and meaningfully this Christmas. We conducted the session with Majdi Habash from Handmade Palestine.
Handmade Palestine is a fair trade organization that works with local artisans, cooperatives, and designers. Learn more about them here.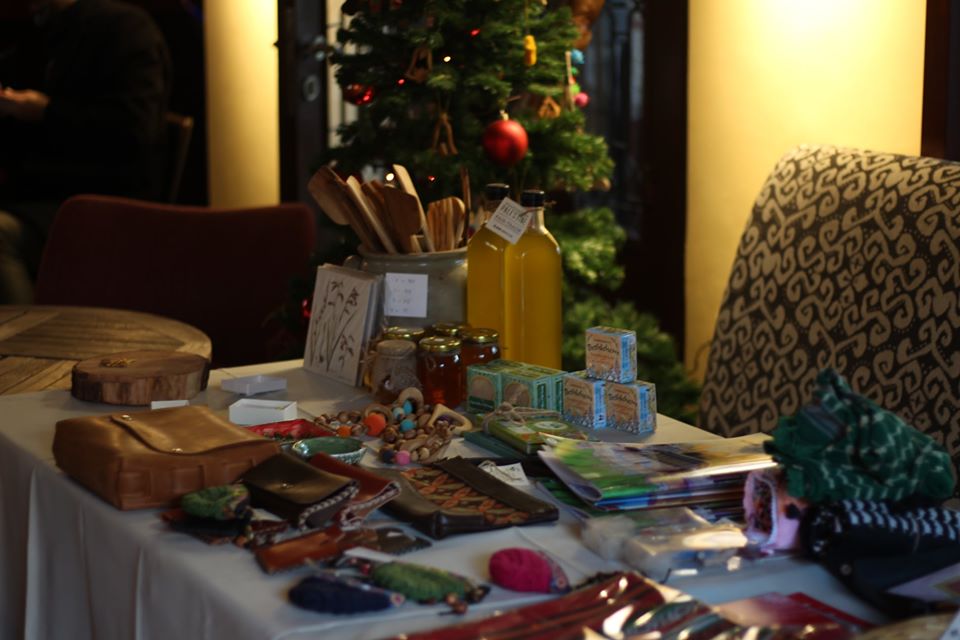 Who were our speakers?
Is an artist and visual designer based in Ramallah. Natalie works on designs that revive the Palestinian identity. She works on "art for wellbeing" as well as corporate designs.
Reem Makhoul
Is a storyteller based in Jerusalem, she's published several stories in colloquial (or Amieh) Arabic for to keep children engaged in the content of the stories. She focuses on context for diaspora children in her stories.
Doa' Abu Ghraibeh
Creates jewellery from a "reserve" material, which when finished, resembles plastic. Doa' incorporates cultural heritage aspects in her design for jewellery to help preserve them.
Dalal Murrar
Dalal works with Bet Doqo Development Society. They're currently working on and selling a line of hand-carved brass jewellery which employs several women from Bet Doqo.
Consumers Have Power
When you buy fair trade, you support and empower local artisans in Palestine. Our speakers shared their inspiring stories, and the stories of their products. As a consumer, you have power. So it's important to consider where you're investing your money. This holiday season, start to think about alternatives when shopping. Instead of buying the imported Keffiyeh, buy one made in the last Keffiyeh factory in Palestine. Instead of buying fast-fashion items, invest in durable, hand made products made by local artisans.
Challenges Palestinians Artisans Face
One of the limitations all of our speakers shared was the difficulty in marketing, and reaching customers – especially in today's markets saturated with products imported from China, Turkey, etc. It's vital to find the right segment of the market to appreciate hand-made products, and who are willing to pay extra for them.
Another limitation discussed was the high shipping costs that Palestinians artisans have to endure when shipping their products overseas – a cost that local artisans end up enduring on their own.
The outcomes of the session
1- There's a need for a network of local buyers and sellers to support and benefit one another, especially for smaller-scale producers.
2- It's important to propose suggested changes to current policies to better support entrepreneurs and small businesses.
3- We should invest in constant, sustainable markets to provide local artisans with the space to sell and promote their products, as opposed to solely being featured in seasonal
4- markets and bazaars.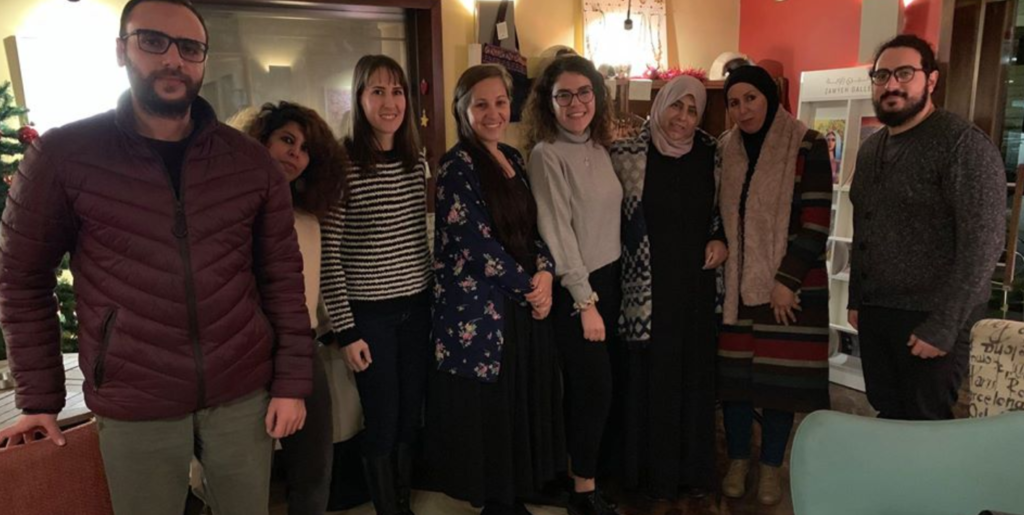 Now what?
When shopping for Christmas, or buying products in general, it's important to take a step back and think of the source of the product, who made it, and under which conditions were it produced.
Happy holidays!