Considering volunteering in Palestine?
You should! Palestine is a common destination for many volunteers. There's so much to be done, and there are many inspiring projects that you can partake in. In this blog, we're featuring a really cool organization which offers amazing volunteering opportunities for individuals from all over the world.
Meet Volunteer Palestine. 
What is Volunteer Palestine?
Volunteer Palestine is a West Bank based organization, which provides volunteer community engagement programs in Palestine. The organization has welcomed over 450 volunteers from countries like the UK, Denmark, Australia, Chile, Singapore, USA, Canada, Germany, New Zealand, Norway, Brazil, South Africa, Japan and France over the past few years. They offer a variety of programs, the majority of which run between two weeks and three months in both Hebron and Bethlehem in Palestine.
Related: 5 Ways to Volunteer in Palestine this Summer
I'm interested, but…
There's always a "but" when it comes to Palestine. Visitors and tourists often have concerns, many of which are valid. So here are your frequent concerns: addressed.
No, you don't need to speak Arabic to volunteer in Palestine
A common concern for many volunteers and visitors is the potential language barrier. Fortunately, that's not something to worry about when volunteering in Palestine.
Yes, Arabic is the first language for most Palestinians, but you'll find that almost everyone in Palestine speaks English, even older people.
Yes, it is safe for you to be in "the region" or "the area"
Millions of tourists come to Palestine every year without experiencing any problems. As an international visitor you will be made very welcome in Palestine. The political situation remains highly charged however and you will want to check your countries travel advice for any specific recommendations before you travel. Volunteer Palestine will also be happy to discuss this with you in advance to answer any questions you may have.
Visa shouldn't be an issue
The Palestinian Authority cannot grant visas, but you can get one through Israel – which will allow you to stay in Palestine as well. Tourist visas are issued for a period of up to three months. Citizens of several countries such as the US, Canada, and Europe, can get a visa upon arrival.
Volunteer Palestine provides you with all the pre-departure information you need prior to coming here.
So what programs are available?
Almost too many to choose from! Check out the list of programs: there's something for everyone! Volunteer Palestine offers a flexible experience based around your skills and what you want to get out of your time in Palestine. If you're not sure which of the programs suit you best then they would be happy to discuss options with you.
1 – Agriculture
Agriculture still plays a huge role in Palestinians' daily lives, as well as the economy. Many families in Palestine rely solely on their agricultural products for sustenance. One way you can get involved is by exploring Palestine's agricultural heritage is through volunteering in olive picking and planting. Olive trees have economic and symbolic importance for Palestinians.
2 – Art and Design
We told you there was something for everyone!
There are so many ways to get creative. You can volunteer by contributing to street art in refugee camps, which is a common way to beautify the camp environment. Another way to get involved is through Palestinian embroidery workshops, and up-cycling projects and work alongside Palestinian artists to better understand Palestinian art and culture.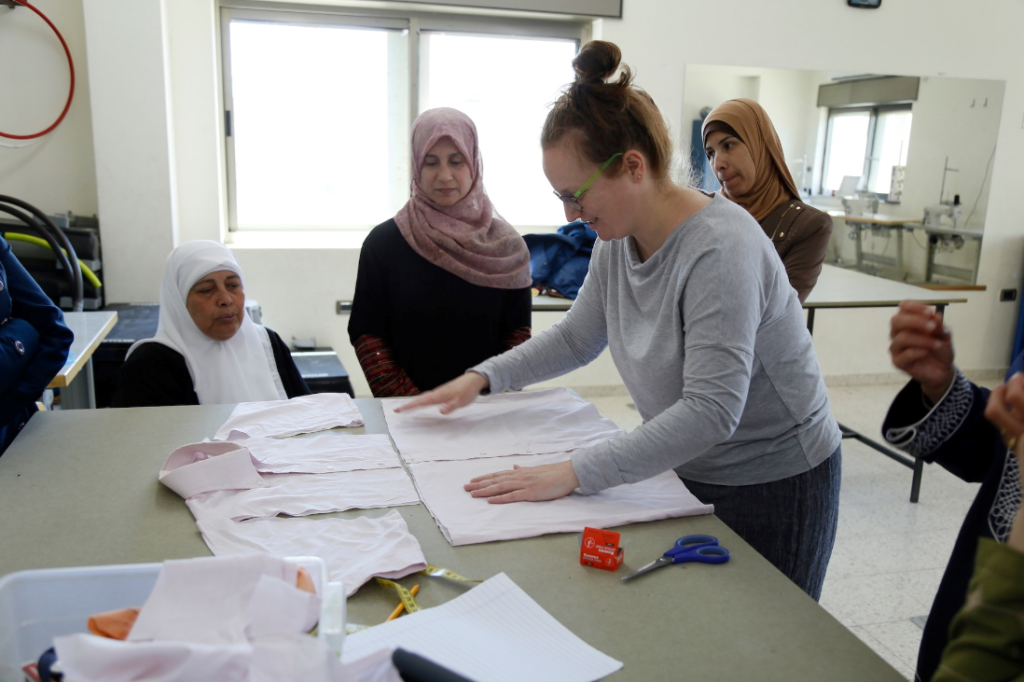 3 – Construction
Due to the ongoing home demolitions in Palestine, several organizations and individuals dedicate their efforts towards the reconstruction and rehabilitation of houses. If you have experience in construction, definitely this program will allow you to help affected areas.
4 – Healthcare
This program is a great opportunity for medical professionals, students, and volunteers with first aid training. You can work in local hospitals and clinics in different fields including rehabilitation, trauma, and psychology, pediatrics, amongst others.
5 – Journalism
Media is one of the most important ways Palestinians can voice their opinions, and to expose the hardships we experience. Work alongside professional Palestinian journalists and editors and gain experience and understanding of Palestinian and Middle East media and politics.
6 – International Law and Human Rights
You can also volunteer at different human rights and legal organizations, as well as work with international law and human rights experts in Palestine. If you have a legal background or if you're interested in pursuing a career in law and human rights, this is your chance.
7 – Music, Dance, and Drama
Music, dance, and drama is another way Palestinians express themselves. Indulge more in culture, learn Dabkeh – the Palestinian traditional dance, or teach music, dance and drama.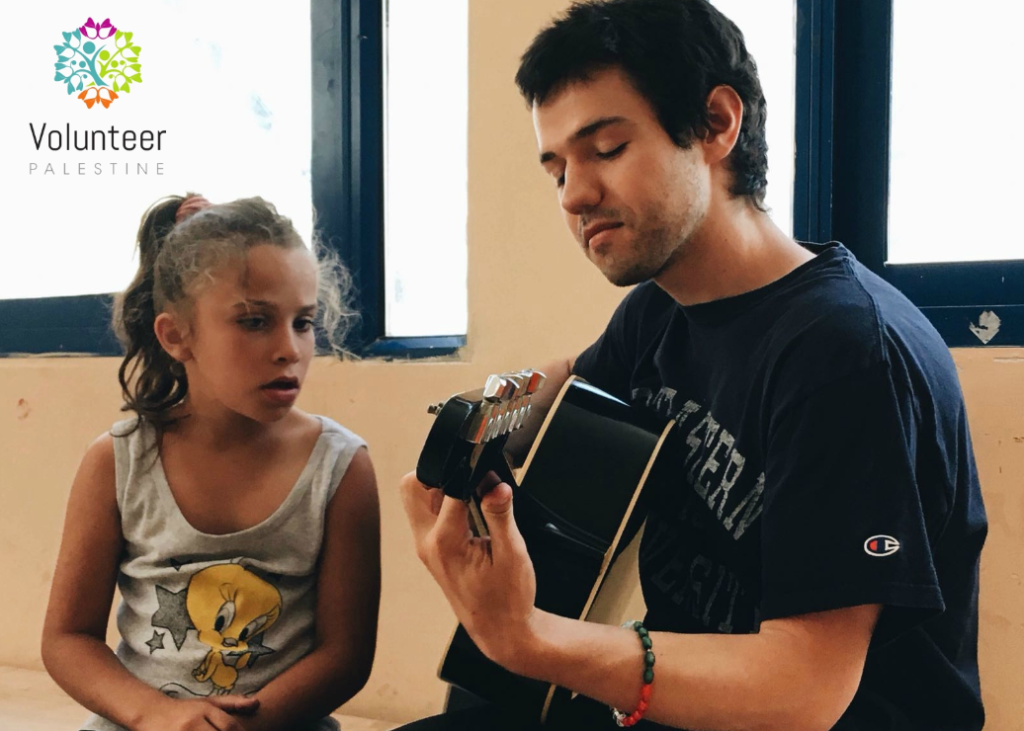 8 – Refugees
Explore aspects of life in refugee camps. Live with a host family, or choose to be placed with a local NGO whose work pertains to the development of the life of refugees in Palestine. There are many different ways to be involved depending on your skills and experience.
9 – Education
Teaching is a great way to volunteer! If you know a foreign language such as English, Spanish, French, German, etc., then there are definitely opportunities for you to volunteer and teach classes. This might be for adults or children.
A unique and memorable experience
The thing that sets Volunteer Palestine apart from other organisations is that as well as your time volunteering you will be invited to take part in a wide range of cultural trips and activities to broaden your understanding of Palestine. You will be welcomed into the camp as a member of the community and will get a true insight into life in the camp. Expect to laugh a lot, talk a lot, eat a lot and learn a lot!
Are you on your way yet?
Volunteering is a great way to understand, connect with, and be immersed in a country and its politics and culture. Whatever your interest is, Volunteer Palestine can help you find the adequate volunteering program so you can best use your skills to help local communities.
Get in contact with Volunteer Palestine through email or website.
"Everything we do is guided by our social purpose." – Volunteer Palestine