We interviewed Lama Amr, BuildPalestine's new Executive Director, to learn more about her, and her vision for the organization. Here's how it went.
Lama, can you describe your journey with BuildPalestine?

I started with BuildPalestine as an intern in 2016 when I was in my last semester at university. I immediately fell in love with the organization's approach and its vision to help Palestinians. I enjoyed my internship very much because I lived the startup experience with the founders. Later on, in 2017, I joined the team full time as a crowdfunding manager, where I started to specialize in crowdfunding. The experience got more exciting because I was also working on everything else in the organization, which allowed me to enhance my skills in various fields. I witnessed the project grow from the idea to startup to growth stages. This helped me better understand social entrepreneurs' needs and respond to them through BuildPalestine's various programs.

Did it ever get challenging?

In early 2019, I was promoted to Chief Operations Officer, and Besan, our CEO, moved fromPalestine to the US, which put more pressure on me to lead the organization. It was difficult initially, and I got burnt out multiple times; however, it was always easy to get up on my feet again, thanks to the support I have received from Besan, Derrar, and the board.

Today, BuildPalestine is recognized as a leading key player in the Social Entrepreneurship ecosystem in Palestine, an accomplishment that I am pleased to be part of.

What are your goals for BuildPalestine, and what do you hope to achieve?

At BuildPalestine, we are a connector. We connect local changemakers with the expertise, resources and funding they need from the global community of supporters who want to contribute to social impact in Palestine. My goal for BuildPalestine is to build the largest network of local changemakers and the largest network of global supporters to work together to build the Palestine we all want to see.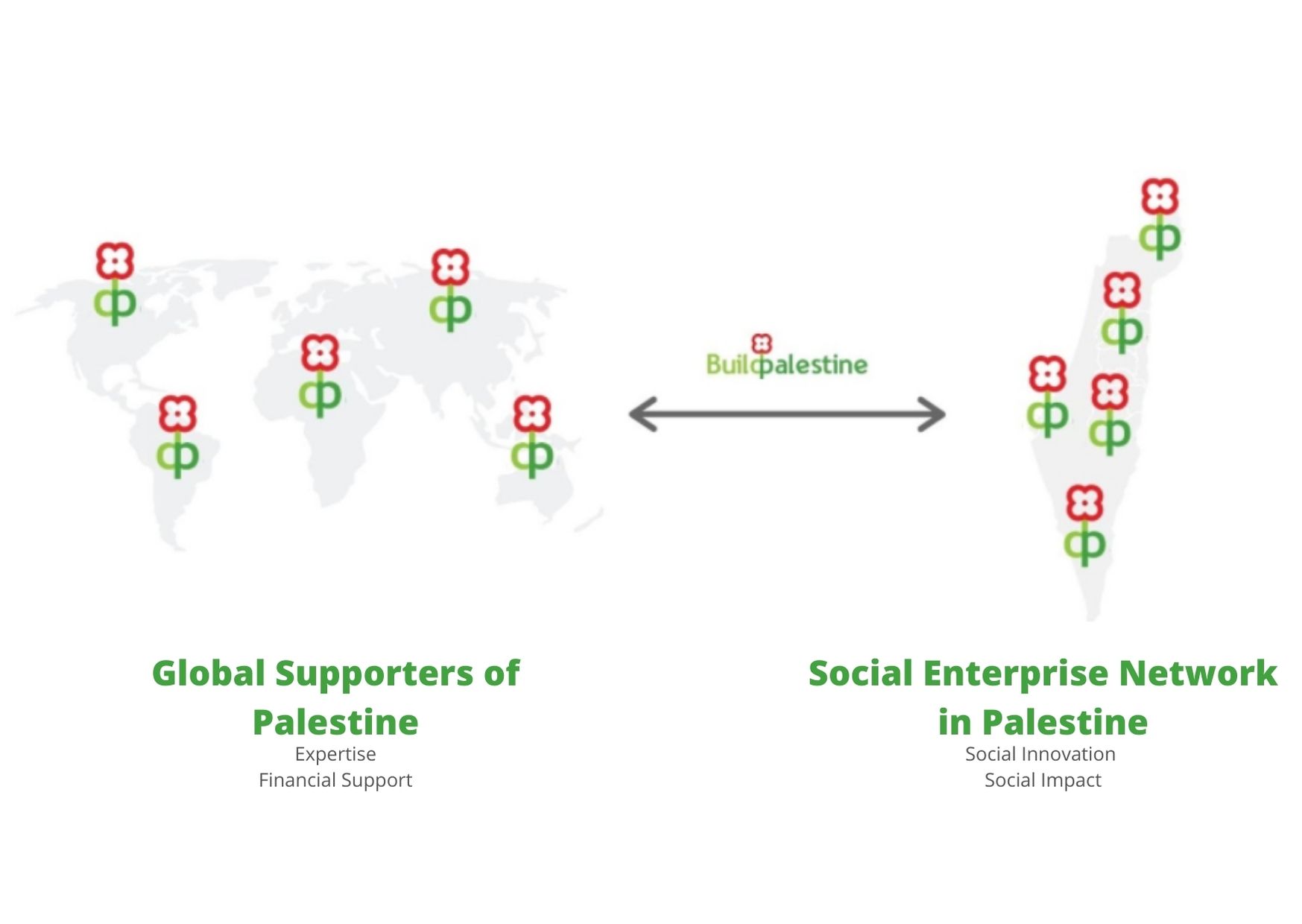 What are your thoughts on the social entrepreneurship sector in Palestine?

The Social Entrepreneurship ecosystem in Palestine is emerging. As Palestine is a country full of challenges, it also means it is full of opportunities. The current ecosystem isn't very supportive to social entrepreneurs, who aspire to achieve sustainability to their solutions. Palestine lacks the legal framework that allows social enterprises to receive grants and make profits simultaneously to ensure sustainability. Innovation isn't encouraged in our education systems, and the overall political and economic environments are not very supportive- but that's what we're here for.

On a more personal note, what does a 'regular' day look like in Lama's life?

*Laughs*
This is the most challenging question ever! I think what is exciting about working at BuildPalestine is that days are never alike. 
I wake up around 7 am aiming to do yoga for 20 minutes before I go to work using the pink yoga mat that Besan once gifted me to encourage me to take care of my physical and mental health. I end up exercising 2 or 3 times a week, but I consider this a success.
I then go to our office at uMake Co-working space- an environment that makes work much more fun because I am surrounded by intelligent, hardworking, and fun people working in different fields, making sure you learn something new every day. I have breakfast with them, complain about the political and economic situation in Palestine, and ideate crazy solutions on how to make it better. Then I head to my office, where I enter my bubble and spend my time working until 7 PM. Next to BuildPalestine, I co-lead the Founder Institute chapter in Palestine, an accelerator for tech startups.
My work involves speaking to many organizations and changemakers during the day, getting to know their work, and thinking about how I can help them better? This is one reason why our programs in BuildPalestine are constantly changing (for the better!) because we spend most of the time listening to entrepreneurs and their needs.
I then go home, spend time on Netflix watching a historical movie or a Korean drama, which is my everlasting guilty pleasure.
Tell the readers a little more about you

My name is Lama Amr from Dura, Hebron. I am 25 years old. I studied Business Administration with a minor in Accounting at Birzeit University. I enjoy photography and filmmaking next to my long life passion for empowering social entrepreneurs in Palestine.
Any final words?

Working with BuildPalestine is very fulfilling to me. To be honest, the notion of becoming an executive director at the age of 25 is scary. However, I know I will be okay because I am surrounded by a great team starting from Besan, Derrar, Mays, and our all-ladies board who make the job look much more manageable! I am excited to lead BuildPalestine to make it closer to achieving our vision.
Not as excited as we are to have an amazingly inspiring woman lead BuildPalestine. Power on, Lama!