Foras.ps
Foras.ps is an online platform which sources and lists educational and professional opportunities available for Palestinians. The website began as a Facebook group (currently with close to 12,000 followers) which Safaa Ayyad started in 2018. In March 2020, Safaa teamed up with Mustafa Ali, and together invested to launch Foras.ps, a beta version of the platform. Foras hopes to equip Palestinian youth with the needed skill set and education to succeed and build a better future for themselves. 
The platform has been well received by the community. Safaa continuously receives positive messages from people who've benefited from the platform. "Even if our impact is small currently, it will be amplified as more people benefit"
Thus far, Foras.ps has been able to secure 440+ jobs, 70+ scholarships, 150+ contest participations, and 40+ workshops and trainings. The team also have four volunteers working on deck in content creation, data entry and management, as well as developers.
Not as small of an impact as Safaa thinks!
Jusoor
Over 30% of schools in the MENA region do not have science labs, and 65 million students do not have access to science labs. After personal struggles with STEM subjects at schools, Ameen founded Jusoor to fill this gap by offering an interactive and affordable learning platform for educational institutions in Palestine.
Ameen Abu Diak is a second-year computer engineering student at al Najah National University in Nablus. Ameen founded Jusoor- an an EdTech Startup that offersinteractive simulations as well as virtual labs to students and educational institutions, especially in STEM subjects. Jusoor piloted the platform with over 2,000 students in Palestine, and there was a significant improvement in the performance of students. Recently, Jusoor won the "The Queen Rania Award for Education Entrepreneurship in the Arab World."
Ameen continues to develop Jusoor alongside his studies.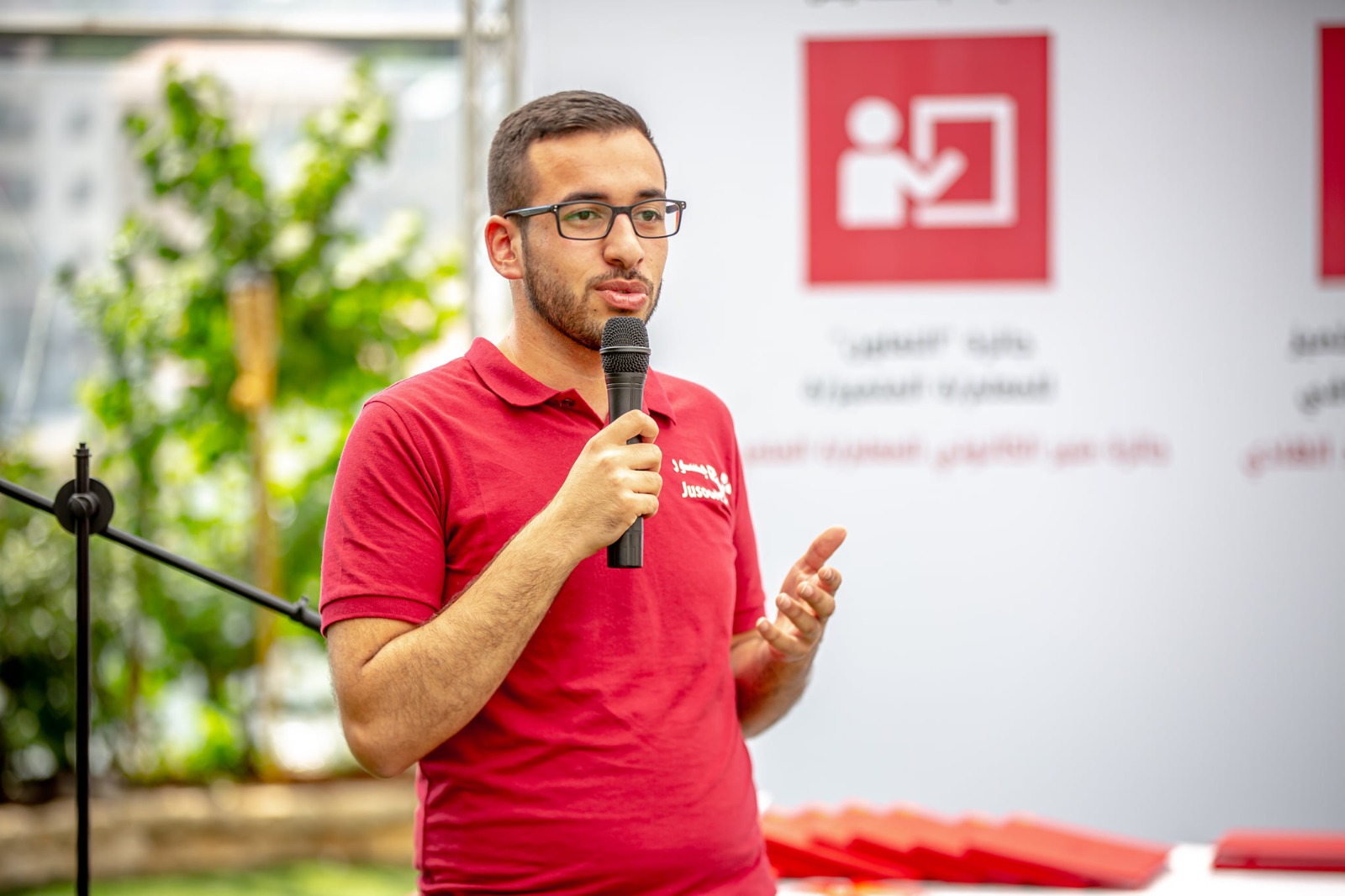 Sawaed19
In 2009, Hiba Awaysa enrolled in a Community Service track at her university, a track which she was particularly excited for. To her disappointment, Hiba was given quite a mundane task in exchange for 120 community hours. That's when the idea of Sawaed began to form in Hiba's mind. Prior to its launch, the platform had been in the works for over nearly a decade.
Over the course of 15 years, Hiba invested a significant portion of her time working alongside and volunteering with an array of community organizations. During this time, Hiba and her team have also conducted researches on volunteerism in Palestine. One research paper showed that the economic value of volunteering in Palestine amounts to 150 million USD, a rather significant number. The same research also concluded that approximately two thirds of volunteers in Palestine don't report positive volunteering opportunities.
In comes Sawaed19…
Sawaed19 is an online platform which connects volunteers with meaningful and impactful volunteering opportunities. The Sawaed19 team has developed a smart volunteering management and matching system to match volunteers with ideal opportunities with which they can employ their experience, and learn from the community. "Amazing things can happen when the right volunteer falls into the right place with the right experience." comments Hiba. 
2021 brought new opportunities to Sawaed19. The team was able to grow, and are now a group of four passionate changemakers. Most recently, Sawaed19 won the Welfare Organization Youth Award, alongside the Jusoor team!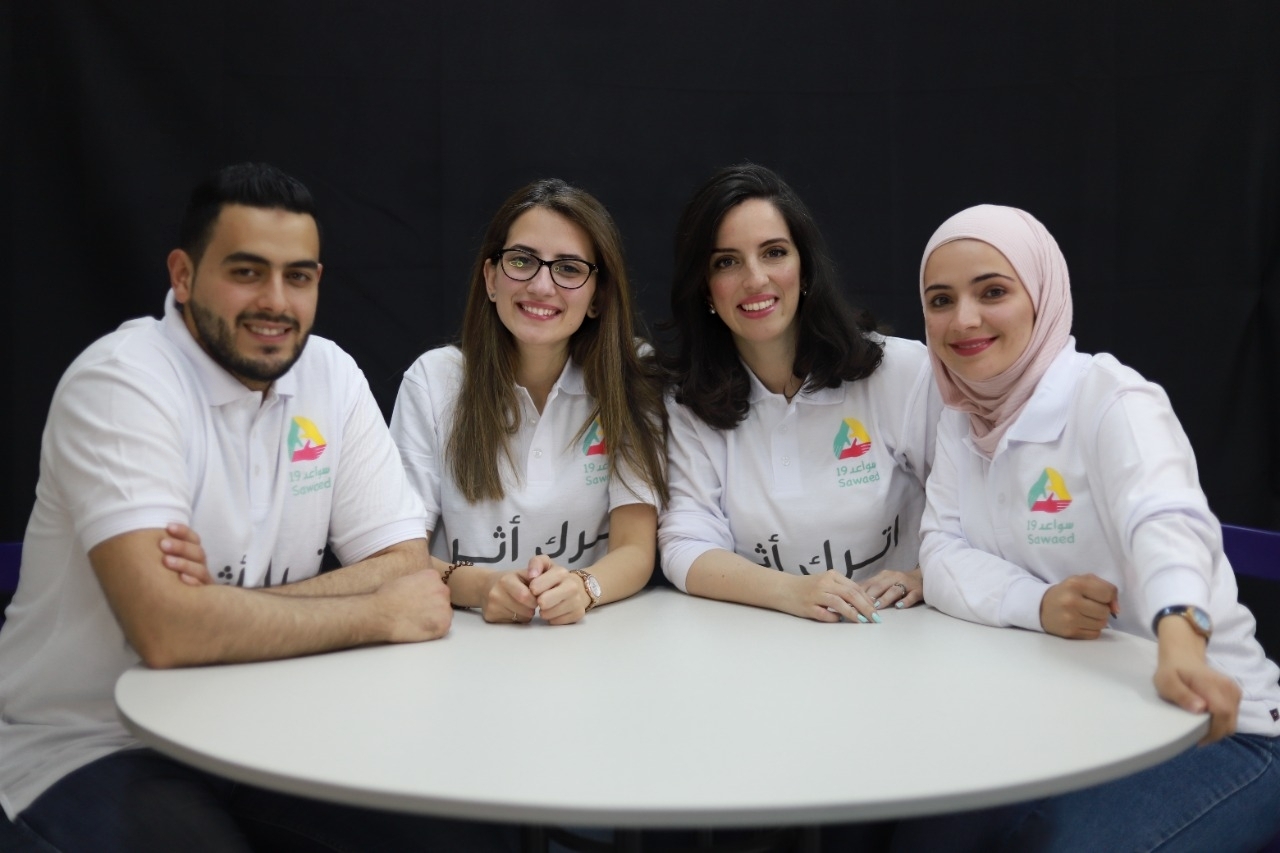 To learn more and connect with our Impact Network, join our annual summit October 1-2. Register now!
Related: Here are three social enterprises changing health-tech in Palestine