2020 SOCIAL INNOVATION SUMMIT  SPEAKER
AHMAD NABIL ABUZNAID
US Campaign for Palestinian Rights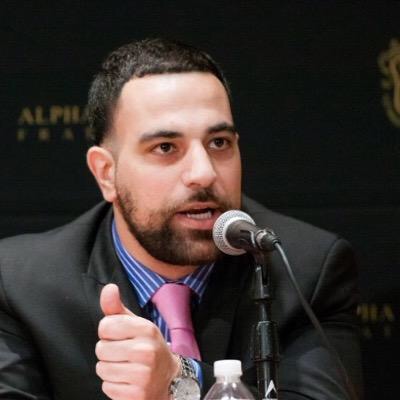 "Reclaiming our imagination for paths to social change: a conversation with other movements"
JOIN US TO RADICALLY IMAGINE THE FUTURE OF PALESTINE
Panel: Reclaiming our imagination for paths to social change: a conversation with other movements
This panel is a conversation amongst organizers who have helped to build social and political movements within their own constituencies, with the goal of understanding the experiences of other movements and identifying potential lessons for the Palestinian context.
The panel will consider the following questions: What is the radical imagination in each of their contexts? How did/are they organiz(ing) towards that vision? How do we mobilize large groups of people/various sectors in society towards the same goal? What lessons are they learning/can they share?
Ahmad's Bio
Ahmad Abuznaid is a Palestinian-American lawyer, organizer, and Executive Director of the US Campaign for Palestinian Rights. After completing law school Ahmad went on to co-found the Florida-based Dream Defenders in response to the killing of Trayvon Martin. While in leadership at Dream Defenders, Ahmad championed racial justice issues across the US and successfully led several delegations of organizers from the Movement for Black Lives and other social justice fights to Palestine. Since leaving the Dream Defenders Ahmad has transitioned to working more intently within Arab America. Ahmad served as Director for the National Network for Arab American Communities until 2019.
This is your chance to plug into the social innovation scene in Palestine and directly connect with changemakers.