BuildPalestine 2021 SUMMIT  SPEAKER
Diala Isid
Leader and Co-founder of Right to Movement Palestine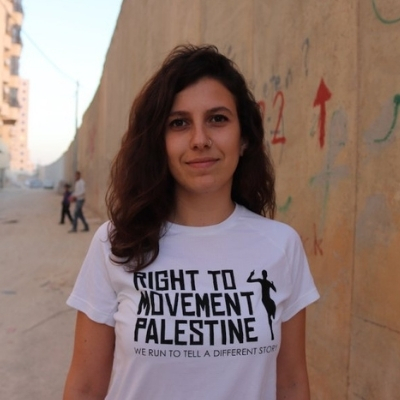 "Advocating on the playing field: sports as a tool for social change"
JOIN US TO RADICALLY IMAGINE THE FUTURE OF PALESTINE
Diala Isid's Bio
Diala Isid is a Palestinian architect, activist and runner. She is co-founder of Right to Movement Palestine (RTM) and a key player behind its wide outreach and the founder of Plogging Palestine, an e
co-f
riendly fitness trend that combines running with picking up trash.
Diala is very active in advocating for freedom, women rights, and gender equality through sports activities. She believes in the power of uniting people and working together for impact. Running is the tool she uses to proactively create positive social and environmental change.
This is your chance to plug into the social innovation scene in Palestine and directly connect with changemakers.