2020 SOCIAL INNOVATION SUMMIT  SPEAKER
Lama Amr
COO @ BuildPalestine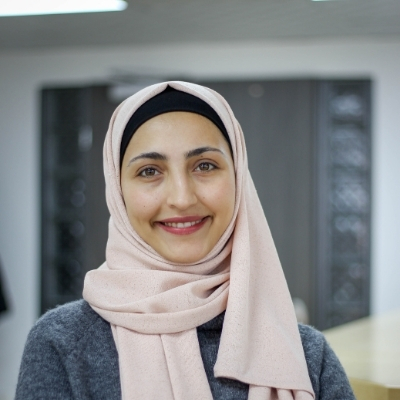 "Building an ecosystem for social innovation: inspiration from global models"
JOIN US TO RADICALLY IMAGINE THE FUTURE OF PALESTINE
Panel: Building an ecosystem for social innovation: inspiration from global models
What is meant by social innovation? Where are the strongest ecosystems to support social innovators? And how have communities supported changemakers to translate dreams into impactful action?
This panel will feature global models of social innovation and discuss them in the context of Palestine. The goal is to identify opportunities to ignite the ecosystem in Palestine, while also embracing what makes the case of Palestine unique.
Lama Amr's Bio
Lama Amr is the Chief Operations Officer at BuildPalestine. With extensive experience in crowdfunding, she has coached over 35 projects to raise $350K+. She is passionate about working with early stage social impact projects in Palestine to help them grow their impact, and lead the design of BuildPalestine's Social Innovation Bootcamp. She is also the Local Leader for Founder Institute Program in Palestine. 
Born and raised in Dura (outside of Hebron), and a graduate of Birzeit University, Lama is passionate about creating educational opportunities for youth. Her interests include Nature Photography and Video Making.
This is your chance to plug into the social innovation scene in Palestine and directly connect with changemakers.