2020 SOCIAL INNOVATION SUMMIT  SPEAKER
Lina

 Isma'il
Co-founder of the Palestinian Agro-ecological forum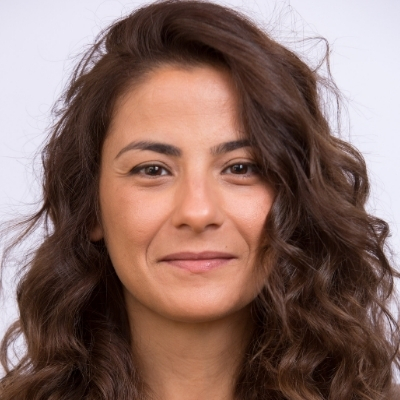 "Re-imagining our relation to land & nature: agriculture and the environment"
JOIN US TO RADICALLY IMAGINE THE FUTURE OF PALESTINE
Re-imagining our relation to land & nature: agriculture and the environment
In Palestine, decades of dispossession over our natural resources – especially land and water – have been accompanied by Palestinian official neoliberal policies that have encouraged exploitation, capital-driven agriculture and use of natural resources.The Mediterranean is one of the most vulnerable region for climate changes, a vulnerability that is exacerbated by the climate apartheid we are living in. 
We need to operate a radical shift in the way Palestinian approach our relationship with our ecosystems and resources and actively resist dispossession. 
Lina Isma'il 's Bio
Lina Isma'il has earned her MSc degree in Environmental Sciences, Policy and Management, and has worked in various professional capacities in the fields of environment and development within public, private and NGO sectors in Palestine.
Lina is a co-founder of the Palestinian Agro-ecological forum that aims to provide an open platform for practitioners and activists in the field of Agro-ecology, in an effort to create a movement towards achieving food sovereignty in Palestine.  She also volunteers with Sharaka Community Supported Agriculture, a volunteer group that aims to support small-scale traditional farmers, and preserve Palestine's traditional agricultural knowledge.   
Lina co-produced the guidebook 'Conscious Choices', discussing the concept of ethical consumerism in the Palestinian context and the importance of supporting local and ethical production, by shedding light on a number of local producers including farmers, craftspeople and shops, for the aim of inviting its readers to get to know the people behind the products they buy, thus creating a trust-based relationship, and encouraging them to build and expand their own networks of local producers.
This is your chance to plug into the social innovation scene in Palestine and directly connect with changemakers.