2020 SOCIAL INNOVATION SUMMIT  SPEAKER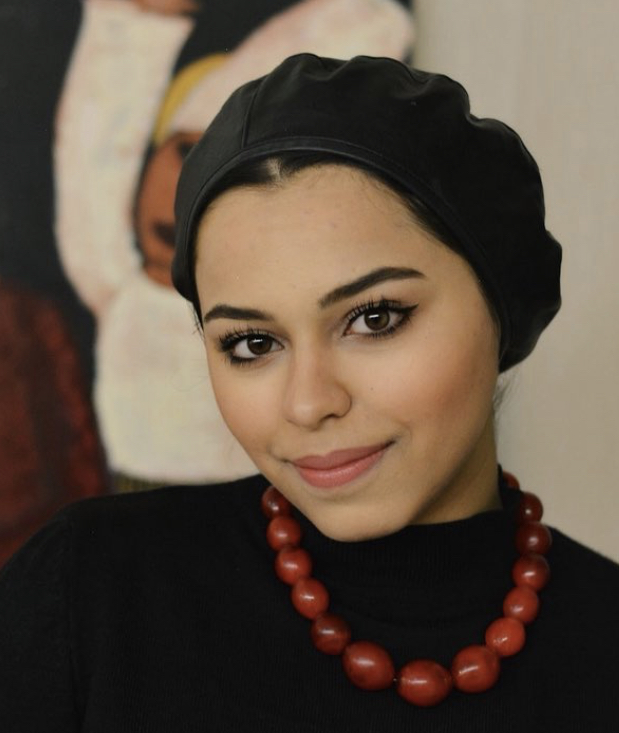 "Art as a form of resistance: the power of music and visual art"
JOIN US TO RADICALLY IMAGINE THE FUTURE OF PALESTINE
Panel: Art as a form of resistance: the power of music and visual art
This panel will feature artists and musicians, who will share their personal stories as well as the relationship between their art and resistance. 
How is art used to facilitate difficult conversations? How is it used to both preserve and transcend cultures? What is the role of art in the Palestinian struggle today?
Malak Mattar's Bio
Malak Matar is a 20 year old woman artist from the Gaza Strip, Palestine who is currently attending Istanbul Aydin University in Istanbul, Turkey. She first started painting at age 13, during the 51-day Israeli military assault on Gaza in 2014. Forced to stay inside for her own safety, she felt a compelling need to release all of her negative energy—fear, anxiety, and sheer terror. In the first two years, Matar produced over 200 paintings. While developing her artistic talent, Malak Matar has also excelled academically, achieving the highest grade point average in the Gaza Strip in 2017, her senior year of high school, and the second-highest grade point average in all of Palestine that same year.
Unable to leave Gaza due to restrictions of the Israeli occupation, Malak showed her paintings to the world via social media, on Instagram and Facebook. On her fourteenth birthday, she began offering her paintings for sale in local exhibits. Using social media, she also began selling and mailing paintings to buyers around the world. Within two years, she became financially independent. With a growing following on Instagram (over 60,000 people!) Matar's artwork quickly began to garner interest from galleries beyond Palestine; her first international exhibition was in Bristol, UK, in 2017. Since then, her artwork has been featured in individual and group exhibitions in Jerusalem, France, Spain, Costa Rica, India, and in the Art Under Siege exhibit held in the Rayburn House Office Building, US House of Representatives, Washington, DC.
In early 2020 Malak completed an extensive speaking tour along the Northeast corridor of the United States. Over a period of three weeks, she spoke on seven college campuses, including Merrimack College, Smith College, Yale University, Southern Connecticut State University, Manhattan College, Drew University and UMass Boston. She also shared her story and artwork at several community events in Washington DC, New York City, and Haverhill and Ipswich in Massechusets. Malak has her solo exhibition this March and group exhibition in DC. 
This is your chance to plug into the social innovation scene in Palestine and directly connect with changemakers.