2020 SOCIAL INNOVATION SUMMIT  SPEAKER
Nora Lester Murad 
Writer, Activist and Educator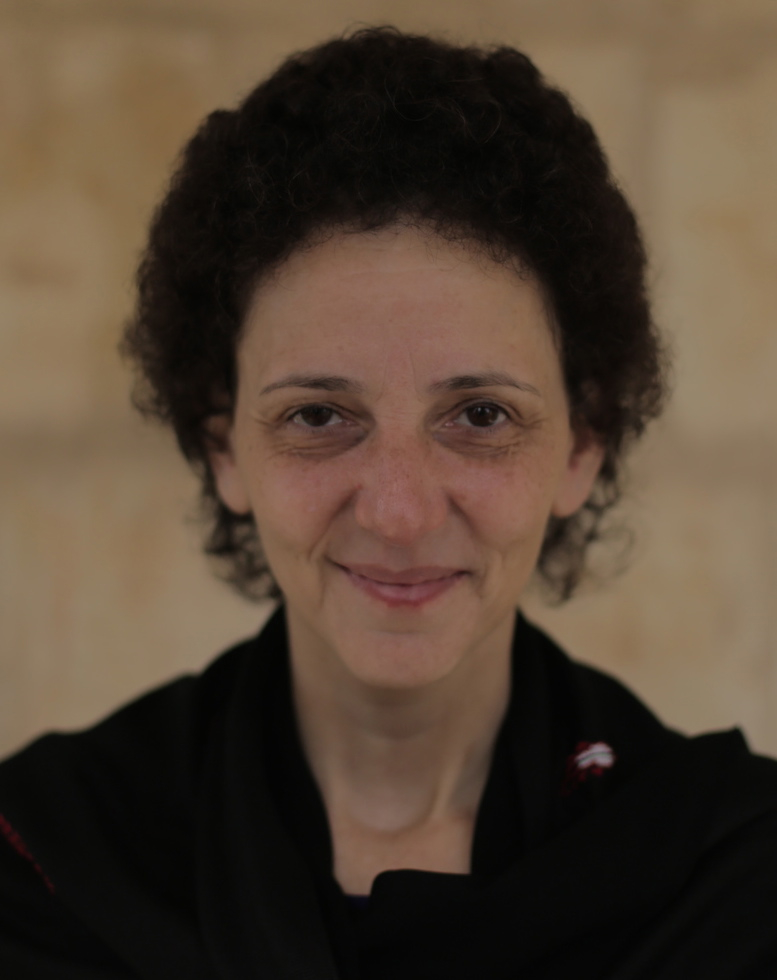 "Overcoming donor-dependency: How can philanthropy tackle the root-cause?"
JOIN US TO RADICALLY IMAGINE THE FUTURE OF PALESTINE
Panel: Overcoming donor-dependency: How can philanthropy tackle the root-cause?
Palestine has long been deemed a 'donor-dependent economy' with international aid arguably doing more harm than good in the post-Oslo era. Despite this, there continues to be an important role for aid and philanthropy in supporting and empowering impact-driven initiatives.
How can we redirect philanthropic giving so that it tackles the root cause? What is the vision of impact we have for our community, and what is the role of the Diaspora in achieving this?
Nora Lester Murad's Bio
Nora Lester Murad, PhD, is a writer/educator/activist. While living in Palestine, she co-founded Dalia Association, Palestine's community foundation (www.dalia.ps), in order to promote self-determination in Palestinian development. She also founded Aid Watch Palestine to mobilize Palestinians to hold aid actors accountable, especially in the Gaza Strip.
Nora has a PhD in Human and Organizational Systems with a focus on structural inequality from Fielding Graduate University in Santa Barbara. She has an MA in Human Services from Fielding and an MA in Intercultural Relations from Lesley University. Her BA is in Near Eastern Studies from UCLA and included study abroad in Cuernavaca, Jerusalem, and Cairo.
She has over 30 years experience consulting with community-based organizations, non-profits, international NGOs and United Nations agencies on topics such as advocacy strategy, team-building, community leadership, resource mobilization, and other organizational development and social justice topics. Nora served on the Global Inspection Panel of Accountable Now (formerly the INGO Accountability Charter).
Nora writes about international aid, community philanthropy and life under military occupation at www.noralestermurad.com and has published the Guardian, Aljazeera, Huffington Post, Open Democracy, Mondoweiss, This Week in Palestine, and in a long list of academic and professional publications. She is a Policy Member with Al-Shabaka, the Palestinian Policy Network. She has received fellowships and received support from Synergos Institute, Northeastern University, and the Palestinian American Research Center.
Nora has spoken internationally as a critic of international aid including at the Fourth High Level Forum on Aid Effectiveness in Busan, Korea, and at global civil society meetings in Cambodia, Namibia, Canada, the UK, Abu Dhabi, South Africa and more.
Most recently, Nora co-authored Rest in My Shade (www.restinmyshade.com) published by Interlink in 2018 and edited I Found Myself in Palestine (www.IFoundMyselfInPalestine.com) published by Interlink in 2020.
This is your chance to plug into the social innovation scene in Palestine and directly connect with changemakers.