BuildPalestine empowers local changemakers to build the palestine we all want to see
Because together, anything is possible.
"What I like most about BuildPalestine is that it is a youth-led initiative…the mission is in its name. BuildPalestine is creating a community for people who simply want to help and hear about each other's work.
"Working with BuildPalestine was a fantastic experience. First of all, it is a local, Palestinian initiative. Second, we received intimate support with constructive, and useful advice."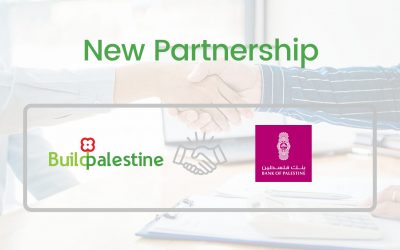 مجموعة بنك فلسطين ومؤسسة "بيلد باليستاين" BuildPalestine توقعان اتفاقية شراكة استراتيجية العربيه تتبع Sunday 10 April 2022 Bank of Palestine Group and BuildPalestine sign a Strategic Partnership agreement. BuildPalestine is elated about its strategic partnership with...