Help Bring Medical Aid to Palestinians under Siege in Gaza
This Campaign has ended on 04-06-2019
Campaign by: MECA   
Campaign Summary
This campaign was dedicated to supporting emergency health services in Gaza. MECA purchased medicine and medical supplies from private pharmacies to help hospitals and clinics provide urgent services in Gaza.
Problem
Israel's military occupation and twelve-year blockade of Gaza affect every aspect of life. Water is polluted and not safe to drink. Electricity is available only a few hours a day. Unemployment and poverty rates have skyrocketed. And the health sector is overwhelmed trying to meet the needs of nearly 2 million people. Hospitals and clinics have perpetual shortages for medicines to treat chronic illnesses, as well as routine and acute health problems. Patients with life-threatening illnesses are often prevented from leaving Gaza to seek treatment.
Solution
Sick and injured people in Gaza need immediate, life-saving help. The Middle East Children's Alliance has been working in Gaza for 30 years and has sent $25 million of dollars of medicine and medical supplies to local hospitals and clinics in Palestine, Lebanon and Iraq. Now, due to the tightening siege on Gaza, our staff in Gaza need to purchase medicine and medical supplies from private pharmacies to help hospitals and clinics provide urgent services.
This campaign will reach people who cannot afford treatment. The funds will make it possible for the people most in need to get surgeries, medicine for chronic illnesses, and treatment for kidney disease.  Your support will also provide fuel for Al-Awda hospital, which treats 10% of the injured from the Great March of Return and is the main provider for pregnant women in northern Gaza.
About Middle East Children's Alliance
The Middle East Children's Alliance is a nonprofit organization working for the rights and the well-being of children in the Middle East. MECA supports dozens of community projects for Palestinian children and refugees from Syria. Since 1988 we have delivered $25 million in food and medical aid to Palestine, Iraq, and Lebanon. MECA welcomes the support of all people who care about children and their future.
BuildPalestine team guided and coached us through our first crowdfunding campaign last spring. The campaign was to provide medical aid to people in Gaza and raised $32,767 from 587 supporters – much more than our original goal of $10,000. We learned so much from BuildPalestine about how to explain the needs on the ground in Gaza succinctly, create compelling video content, and run a crowdfunding campaign from preparation to launch to finish. With the help of BuildPalestine, we received donations from hundreds of new donors around the world allowing us to provide life-saving medicine and medical services to people in Gaza.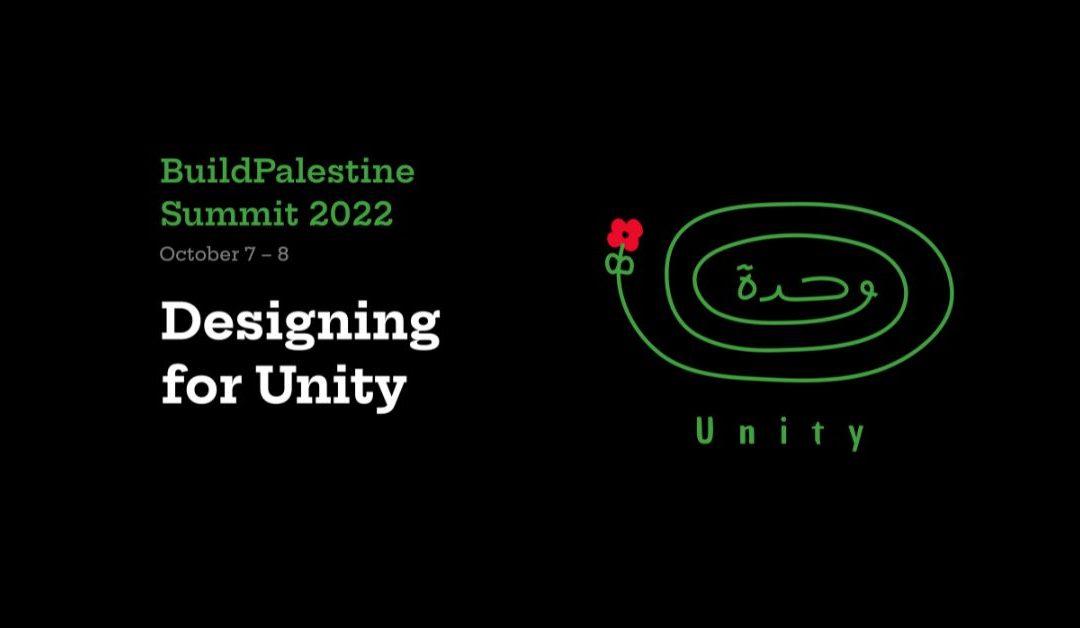 Dear BuildPalestine Community,
Over 6 years ago, BuildPalestine was established as a place for Palestinians, wherever they may be, to come together to solve problems facing our community. In the process, we hoped to work towards building a liberated Palestine that can be an example to others struggling for freedom, justice, equality and democratic values.
We know that one of the biggest challenges we face as a community is unity. How can we unify to achieve our objectives – big and small – when our people remain divided by geography, politics, and socioeconomic circumstance? And how can we do so while embracing our diversity and differences? This year, BuildPalestine's annual summit took up these very questions. We aimed to provide a safe, welcoming and open space for this conversation. Thanks to all of the summit's participants and presenters, we believe we were able to achieve this during the two-day online gathering.
It is in this spirit, we would like to clarify an event that occurred the eve of the summit, when a speaker raised concerns about the participation of Amjad Iraqi, an editor for +972 Magazine, on the opening panel. The BuildPalestine team invited Amjad to the conversation on unity as a well-respected Palestinian writer, based in Haifa, who recently published an article in the Nation titled: Palestinian Resistance Tore Down the Green Line Long Ago.
The speaker decided to withdraw from the summit, posting later on Facebook that it contradicts his personal principles to engage with anyone who "cooperates with the colonizer". Following that post, and with only hours before the summit was due to start, two other speakers indicated privately that they would also withdraw on the basis of Amjad's participation. It was then that Amjad decided to withdraw from the opening panel so as not to jeopardize the success of the gathering.
The BuildPalestine team was deeply conflicted by Amjad's withdrawal. Given the theme of the summit and to ensure Amjad's voice was heard, we asked him to provide a statement to share during the opening panel. Below is that statement, and the full conversation can be viewed here.
Dear friends and colleagues, in light of some recent discontent among several speakers regarding my affiliation with +972 Magazine, I decided to withdraw my participation from today's panel so as not to cause further trouble to the organizers or to put any fellow Palestinian speakers in discomfort.
I sincerely understand the critical views raised and deeply empathize with the reasons behind them. It is still unfortunate that a summit about unity should have to witness a live demonstration of disunity, based on what I fear are simplistic and mistaken assumptions about who I am, what my site represents, and what counts as legitimate Palestinian movement work. We are a diverse and complex society with many grey zones and contradictions, and any attempt to pretend otherwise — or to enforce a singular view of what we should be and how we should struggle — is a misrepresentation of who we are and a hindrance to our cause.
All the same, I do not wish to be a source of tension at this event, and hope the summit moves forward in good spirits. I'm grateful to the organizers for their support and hard work, and look forward to watching the summit as a fellow Palestinian.
Palestinian civil society, through much consensus-building over the years, has developed guidelines and a compass to assist the movement in determining what is or is not normalization. Such assessments must be done with care so that they do not become a weapon that divides our community or are used to attack individuals who have been working tirelessly within our civil society spaces against settler colonialism.
As Palestinians, we do not stand for any form of oppression. We must allow our shared values to lead our movement, and find intentional ground for us to co-resist alongside allies inside and outside Palestine.
Nonetheless, the BuildPalestine team believes that the episode turned out to be an important opportunity to engage in this much-needed conversation in an appropriately nuanced way, and a tangible learning experience for us all about the meaning of unity.
Unity is not only about how we overcome our differences during moments like the Unity Intifada in 2021: it is about how we engage with each other day in and day out, and the grace and love we show each other so that we can successfully strategize and build for the long haul of this struggle. More than one hundred years have passed now with us resisting colonization and many more years of resistance await us. The only way we can do this is together. So let's build.