Help Bring Medical Aid to Palestinians under Siege in Gaza
This Campaign has ended on 04-06-2019
Campaign by: MECA   
Campaign Summary
This campaign was dedicated to supporting emergency health services in Gaza. MECA purchased medicine and medical supplies from private pharmacies to help hospitals and clinics provide urgent services in Gaza.
Problem
Israel's military occupation and twelve-year blockade of Gaza affect every aspect of life. Water is polluted and not safe to drink. Electricity is available only a few hours a day. Unemployment and poverty rates have skyrocketed. And the health sector is overwhelmed trying to meet the needs of nearly 2 million people. Hospitals and clinics have perpetual shortages for medicines to treat chronic illnesses, as well as routine and acute health problems. Patients with life-threatening illnesses are often prevented from leaving Gaza to seek treatment.
Solution
Sick and injured people in Gaza need immediate, life-saving help. The Middle East Children's Alliance has been working in Gaza for 30 years and has sent $25 million of dollars of medicine and medical supplies to local hospitals and clinics in Palestine, Lebanon and Iraq. Now, due to the tightening siege on Gaza, our staff in Gaza need to purchase medicine and medical supplies from private pharmacies to help hospitals and clinics provide urgent services.
This campaign will reach people who cannot afford treatment. The funds will make it possible for the people most in need to get surgeries, medicine for chronic illnesses, and treatment for kidney disease.  Your support will also provide fuel for Al-Awda hospital, which treats 10% of the injured from the Great March of Return and is the main provider for pregnant women in northern Gaza.
About Middle East Children's Alliance
The Middle East Children's Alliance is a nonprofit organization working for the rights and the well-being of children in the Middle East. MECA supports dozens of community projects for Palestinian children and refugees from Syria. Since 1988 we have delivered $25 million in food and medical aid to Palestine, Iraq, and Lebanon. MECA welcomes the support of all people who care about children and their future.
BuildPalestine team guided and coached us through our first crowdfunding campaign last spring. The campaign was to provide medical aid to people in Gaza and raised $32,767 from 587 supporters – much more than our original goal of $10,000. We learned so much from BuildPalestine about how to explain the needs on the ground in Gaza succinctly, create compelling video content, and run a crowdfunding campaign from preparation to launch to finish. With the help of BuildPalestine, we received donations from hundreds of new donors around the world allowing us to provide life-saving medicine and medical services to people in Gaza.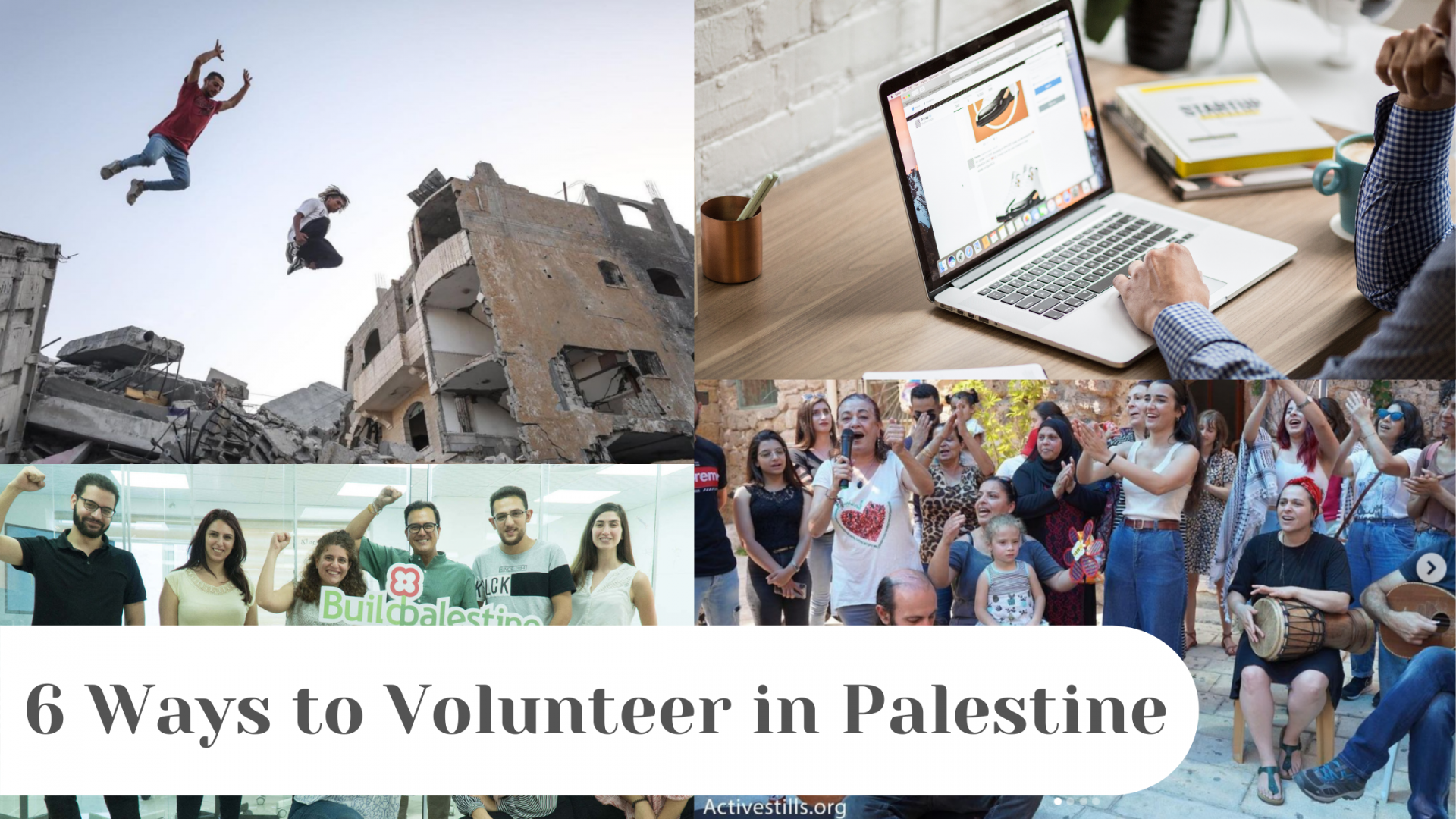 Photos: Mohammed Zaanoun, ActiveStills, BuildPalestine
Over the past months, we've received numerous questions about ways to volunteer in Palestine, both virtually and in person. We teamed up with Sawaed19, a web-based platform which connects volunteers worldwide with impact-based volunteering opportunities across Palestine, to compile a list of available volunteering opportunities.
Check out the list here…
Re-Startup Gaza
Re-Startup Gaza,is an initiative led by StartupPalestine Community. The initiative aims to support the recovery of startups in Gaza, small businesses, entrepreneurs, and different talents who were affected by the recent airstrikes on the Strip.
Re-Startup Gaza is an independent, community-led platform to connect supporters with Gaza. Supporters can be professionals, mentors, designers, programmers, or anybody who can contribute with their skill set to support.
Teb Fact
TebFact, a Gaza-based online medical consultation platform, is looking for a volunteer to help design social media posts. If you're proficient in photoshop or any graphic design software and have the time to create templates for social media posts, please apply through this link.
MNJM
MNJM is the first Palestinian company for solid waste collection and management. The MNJM team is looking for an accessible space in Ramallah & AlBeireh area to be used as storage for and drop-off point for solid waste materials. If you can offer the space, please email us at [email protected] or reach out through our Facebook page. 
The team is also looking for passionate environmentalist volunteers to help with collecting solid waste and recycling materials in their cities in Palestine, helping to run awareness campaigns on social media, organize and attend green hiking for individuals and families, among other activities.
If you're based in Palestine and are interested in getting involved, apply through this link.
الغرفة الرقمية The Digital Room
The Digital Room is a Facebook group where people and organizations post their translation, video editing, design, etc. needs, and connect with volunteers worldwide.
Join the Facebook group to discover volunteering opportunities.
Greeners
Greeners is looking for volunteers to help with social media management, namely Instagram and LinkedIn. The volunteer would need to develop content and consistently update Greeners' social media pages, apply through this link.
Duration: Two months.
Other opportunities…
Sawaed19 is an is part of the BuildPalestine Impact Network. They're continuing to develop their solution and platform to connect volunteers with opportunities in Palestine. Learn more about Sawaed19 and get involved!
About Sawaed19
"Sawaed19 is a web-based platform that connects volunteers worldwide and matches them with opportunities in a way that makes volunteering a joyful and impactful one. By providing our stakeholders with valuable services, starting with a central volunteering community where they can create profiles, network, and access all volunteering initiatives, implementing smart matching (where right volunteers are just in the right place), chatting with each other, and finally managing the initiatives through the volunteering Management System."