BuildPalestine 2022 SUMMIT SPEAKER
Noor Althafeer
Social Entrepreneurship Consultant, Alfanar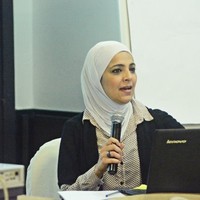 JOIN US TO DESIGN FOR UNITY!
Noor Althafeer's Bio
My focus is Local Economic Development and specifically supporting social enterprises to be ready to scale up and strengthening entrepreneurship ecosystem. I work in Jordan, Algeria, Palestine, and soon in Iraq with key partners on national, regional, and global levels to achieve greater impact.