BuildPalestine 2021 SUMMIT SPEAKER



Maysoon Zayid
Palestinian-American Actress and Comedian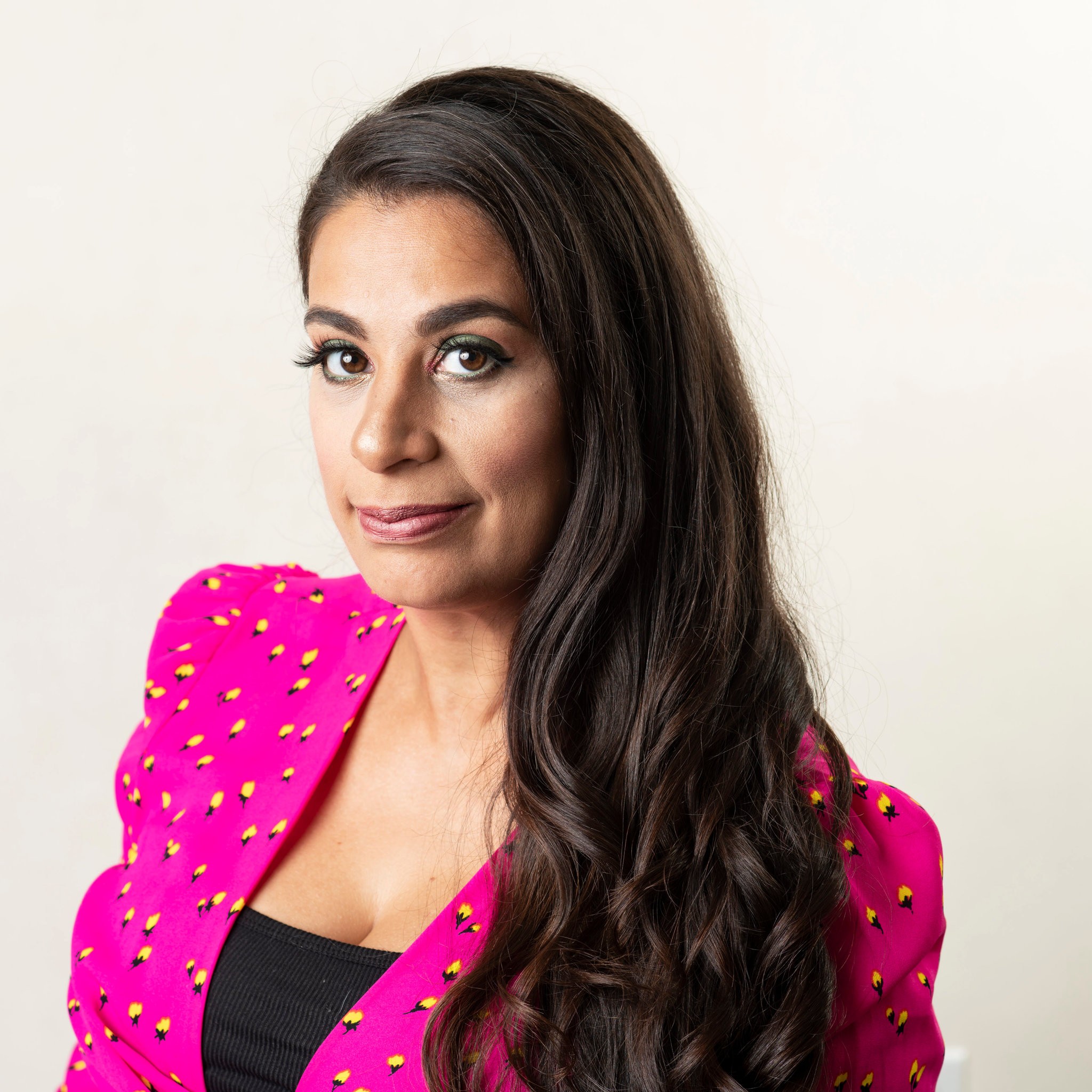 JOIN US TO HARNESS OUR COLLECTIVE POWER
Maysoon Zayid's Bio
Renowned comedian, actress, writer, and disability advocate., Maysoon's comedy and commentary resonate with audiences worldwide. She is the co-founder/co-executive producer of the New York Arab American Comedy Festival and The Muslim Funny Fest. Her famous TED Talk, "I got 99 problems… palsy is just one" has over 11 million views. As Zayid states in the talk's intro: "I have cerebral palsy, which means I shake all the time. Look. It's exhausting. I'm like Shakira meets Muhammad Ali."
Hailed in Glamour as "the most fearless comic alive," Zayid has performed worldwide and headlined both the Arabs Gone Wild Comedy Tour and The Muslims Are Coming Tour, in which comedians toured the U.S. to counter Islamophobia. Zayid is also a disability advocate who fights to mainstream disabled students worldwide and for disability rights. Her bestselling memoir Find Another Dream chronicles her life story in finding her voice and own path to stardom.
Maysoon is a Princeton University Arts Fellow for 2021-23 and will begin two years of teaching and community collaboration in September.
Zayid's candid, inspiring, and laugh-out-loud funny talks cover topics ranging from beating the odds to fostering inclusivity and battling discrimination to the challenges facing the disability community.