BuildPalestine 2021 SUMMIT SPEAKER



Salwa Najjab
Senior Health Advisor/ Juzoor for Health and Social Development and Vice president at / MENA Health policy forum, Juzoor for Health and Social Development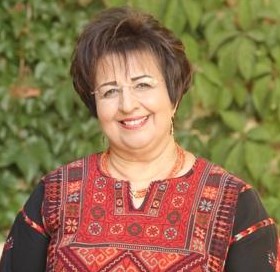 JOIN US TO HARNESS OUR COLLECTIVE POWER
Salwa Najjab's Bio
is the co-founder and previous director of Juzoor for Health and Social Development (2007-2019), where she currently serves as its Senior Health Advisor She co-founded and served as the chairperson for the Middle East and North Africa Policy Forum, and now serves as its Vice President.
An obstetrician/gynecologist, and a pioneer in women's and reproductive health, Dr. Najjab is a public health expert in the NGO sector and founder of a number of NGOs in Palestine. She comes with more than 40 years of experience in delivering, developing, and advocating for emergency obstetrics and maternal health of women in Palestine and the MENA region.
advocate to combat Gender-Based Violence (GBV) and introduced its concept into the local health system.