2020 SOCIAL INNOVATION SUMMIT  SPEAKER
Susan Abulhawa
Writer and Political Activist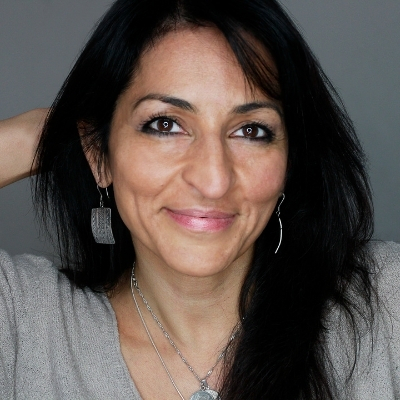 "Changing hearts and minds: the transformational power of literature"
JOIN US TO RADICALLY IMAGINE THE FUTURE OF PALESTINE
Panel: Changing hearts and minds: the transformational power of literature
The written word has the power to change both hearts and minds. How does the transformative power of literature work? How has it been used to support Palestinian identity and rights and how might literature been used to try to negate it? What is the role of publishers, agents and publicists in this process and how have Palestinian writers been marginalized? How have Palestinian writers been able to break through despite these and other obstacles?
This panel features four Palestinian writers who will not only share personal stories that influenced their writing, but also reflect on the future of Palestinian literature. 
Susan Abulhawa's Bio
Susan abulhawa is a novelist, poet, essayist,
fallaha, 
scientist, mom, activist, and armchair psychologist. She has written three international bestselling novels, a poetry collection, and several anthologies. Her debut novel,
Mornings in Jenin
, translated into 30 languages, made Abulhawa one of the most widely read Arab authors in the world. Her most recent book,
Against the Loveless World,
was published by Simon & Schuster in August 2020, when it was immediately among top reading recommendations by Good Morning America, CNN, New York Times, Apartment Therapy, and more. Find more about her novels
here.
This is your chance to plug into the social innovation scene in Palestine and directly connect with changemakers.