Our Jenin BUILDx session began in a warm space on the 5th floor of the Clock Tower in the center of Jenin, with gorgeous views of the city. A space that was once lacking, and that has turned into a hub for all things culture in Jenin – Kafka Cafe.
Kafka Cafe – filling the gap in Jenin's cultural scene
Kafka was a dream of four women in Jenin – Manal, Marah, Mays, and Shatha. They saw that they lacked the cultural space
Manal, Marah, Mays, and Shatha noticed that there is an absence of adequate cultural organizations to support locals in Jenin, so they founded Kafka. "It all came from our sense of belonging to Palestine generally, and Jenin specifically. We wanted to do something for Jenin, to develop the cultural scene." Manal said. Kafka aims to harvest people's talents and potential. They have an art section, reading section, music, and much more. They're currently the go-to place for many of the city's cultural activities.
One piece of advice from Manal Faza to other social entrepreneurs, go after your ideas, and go after your dreams. Manal says that after founding Kafka, many people would approach them and tell them that they had the same idea but never went through with it. Manal advises that no matter how simple your idea is, you should go ahead and execute it. And if you can't execute it, get in touch with people who can.
What keeps these women going? One word – passion. Kafka did not come from nothing. "We all have our own jobs and other projects we're involved in, but our passion towards this place and its mission is what keeps as invested as we are."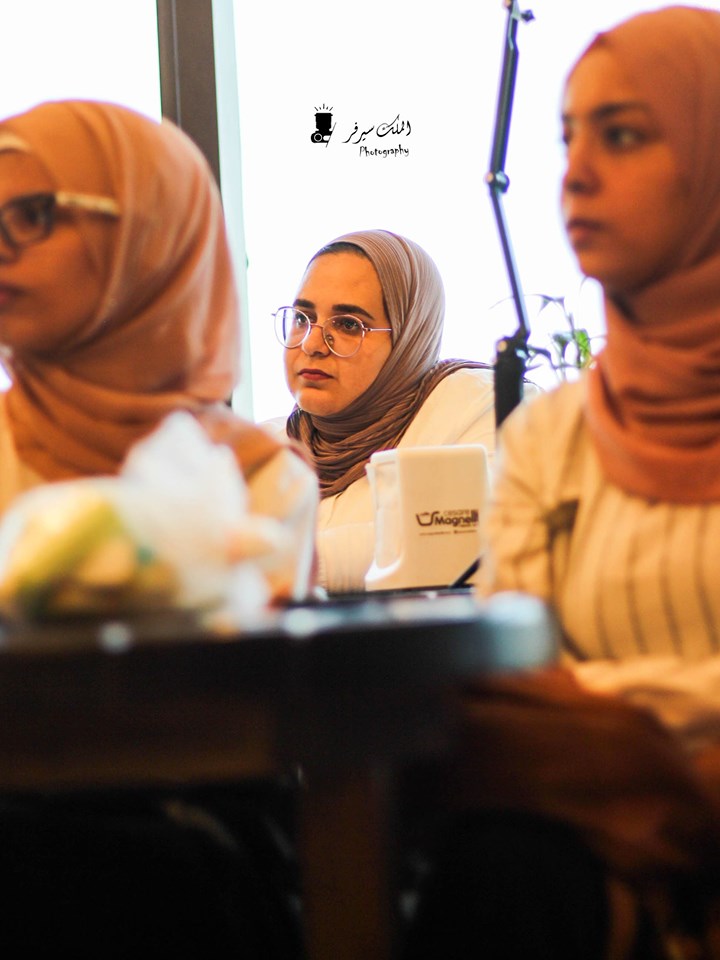 Fragments Theatre – a continuous learning experience
Rawand Arqawi, one of the founders of Fragments Theatre, took the floor next to talk about the theatre, which started as a mere initiative.
"When we started, we felt that Jenin was geographically far from theatres, and not everyone had access to the Freedom Theatre at the time. So we started with one play, Peter Pan, and we wanted to see where we'd go with this." Their first play was a huge success. It, in a way, helped raise awareness for people in Jenin about what theatre is, and how people can get involved.
They started out from Jenin's famous cinema, and as more and more volunteers and people became involved, Fragments Theatre was registered in 2014. Since then, they've partnered with several local and global organizations, including ones in South Africa, USA, Tunisia, Morocco, and Senegal. They were able to raise the voices of Palestinians, and of Jenin specifically, to a global audience.
Shathaya wasn't easy to establish. The founders lacked funding, as well as experience. Cultural activities were concentrated everywhere except for Jenin. "I'd always see people from Ramallah, Bethlehem, or Jerusalem organizing and participating in workshops, and Jenin was missing." But that didn't stop Rawand and her partners from acquiring the necessary experience to continue working. They wanted Jenin to be part of the larger Palestinian cultural scene, and they were able to achieve that.
Currently, Fragments Theatre is working with several local and international organizations to strengthen its work, and to restructure the organization. "We want to transition into a cultural center, not solely a theatre because there's still so much to be done in Jenin." They were able to rent out and renovate an old house in Jenin, which they're currently operating from.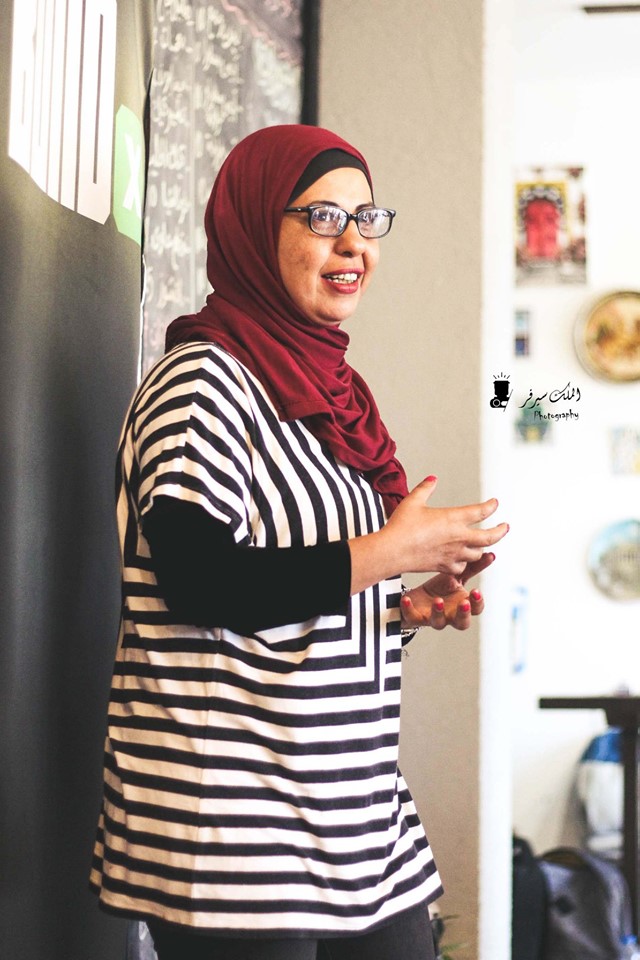 Social Entrepreneurs in Jenin – bridging gaps
If there's one thing in common between both of our speakers, it's that they're both problem solvers. They were both able to identify gaps and challenges in society and worked towards bridging them for the benefit of the larger community. Talk about great examples of social entrepreneurs!