Who is Lana Abu Hijleh?
Lana refers to herself as a Palestinian before anything, from the village of Der Istia. Abu Hijleh grew up in Nablus, "between the two mountains" as she would describe it.
Lana worked in several sectors – including engineering, culture, development, among others. Today, she is the country director at Global Communities, founder of Shiam, a board member of PIF, and recently became the chairwoman of Amaar. Lana has over 30 years of experience in the development sector in Palestine, and internationally. In 2015, BBC selected Lana as one of the 100 most inspiring women in the world.
On voluntary work
In her discussion, Lana highlighted the importance of volunteering, and voluntary work.
Lana says that volunteering has taught her so much about herself, and about the value of giving without expecting anything in return. "What you get from volunteering is worth so much more than any monetary return."
Abu Hijleh says that her volunteer work opened many doors for her, provided her with and introduced her to different people and experiences.
On youth empowerment
"We were all young at some point, and we have to remember how much support we needed."
We use the word empowerment lightly. For Lana, empowerment is giving someone the ability to make their own decisions, and that's what she strives for at Shiam. Lana helped found Shiam – Youth Make the Future, a Ramallah-based nonprofit aimed to cultivate and "spread principles of good citizenry, democracy, and good governance among Palestinian youth."
At Shiam, Lana works on establishing strategic partnerships with organizations of the private sector. According to her, this helps organizations like Shiam achieve sustainability, and rely less on what she refers to as traditional donor project proposals.
Lana believes that the youth is an "impressionable" segment, an age where people form their identities. And that's exactly why there is a need to invest in, and empower them. When the current generation retires, whoever's stepping in needs to be ready to lead the different spaces.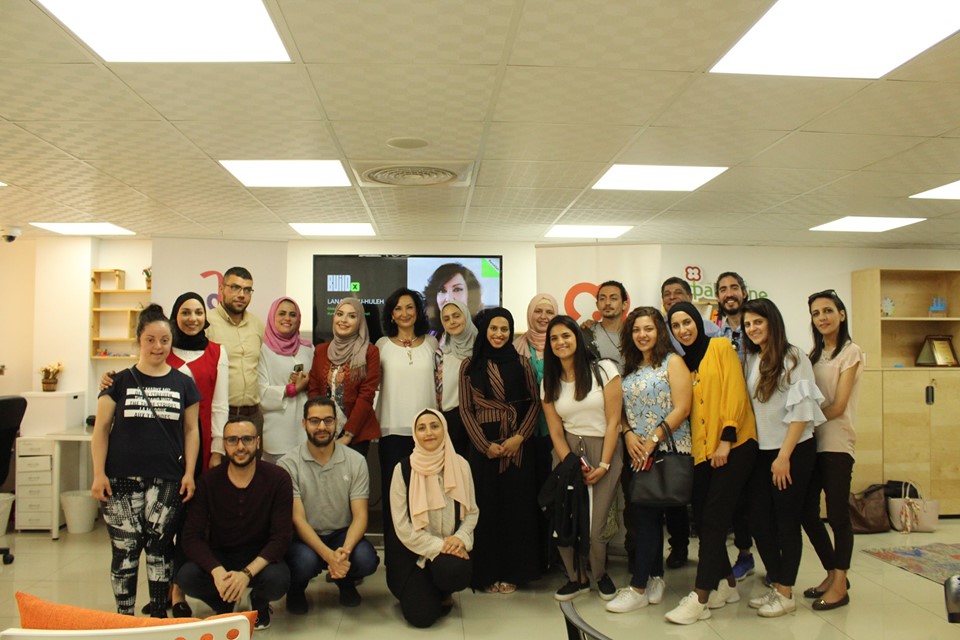 On the "glass ceiling"
Lana says she was able to break through the "glass ceiling" than exists in Palestinianian organizations, but says the struggle for women at large continues.
Lana believes that women should work together to create supportive systems and supportive environments for one another. One way Lana believes this can happen is through decisions-makers.
Lana Abu Hijleh continues to be an example for women, and young women across Palestine, and a strong role model for change.
Things take time
Lana says that driving change takes time, whether in your personal life, career, or on a country-wide scale. She did reassure us however, that things won't take as long for our generation. We began and ended the discussion on a very positive note, and with the belief in the power of youth to lead tomorrow's Palestine.