Artist: Nabil Anani

This blog is a tribute to all Palestinian women who selflessly took part in creating our history and paved the way for other women to create our present and future.
This women's day, we will be remembering and celebrating famous Palestinian women from past and present times who with their vision, determination, and ambition founded a social impact initiative for our beloved Palestine.
They say those who have no past, have no present, which is why we will start by remembering Palestinian women who against all norms and despite all hardships were visionaries for what was possible.
Famous Women from the Past
Samiha Khalil, founder of Inash Al Usra (Family Revival Society)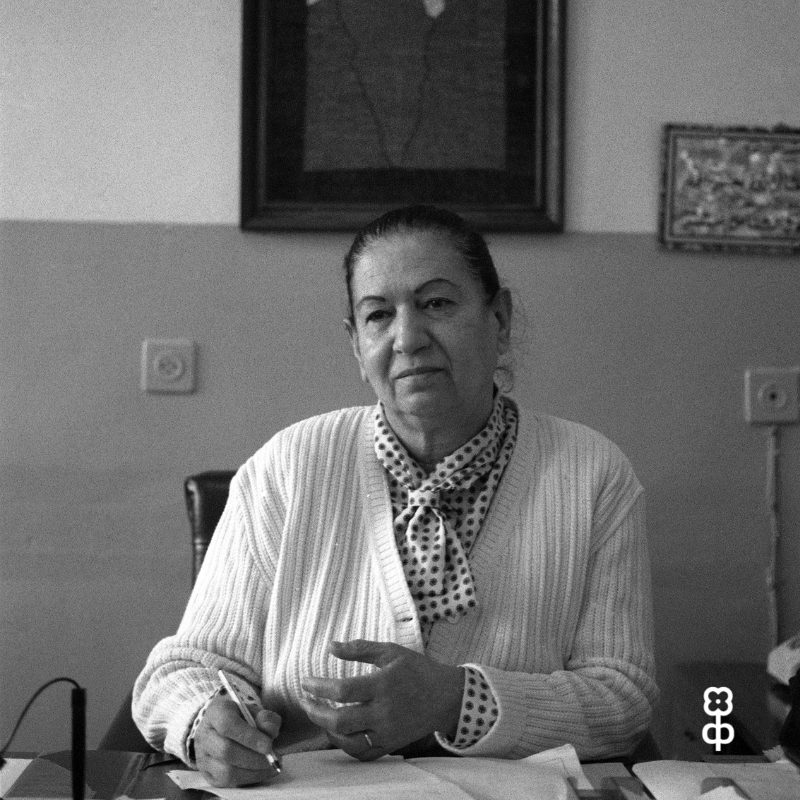 Not only was she a revolutionary politician and a pioneer of the women's movement in Palestine but she was also the mother of humanitarian relief work. Samiha successfully founded the Arab Women's Union in 1952 and served as its president. Later in 1965, she alongside other women established Inash Al Usra (Family Revival Society) and remained its president until she died. The Family Revival Society is still in action till this day and still follows Samiha Khalil's vision.
Hind Husseini, founder of Dar al-Tifel-al-Arabi (Home of the Arab Child)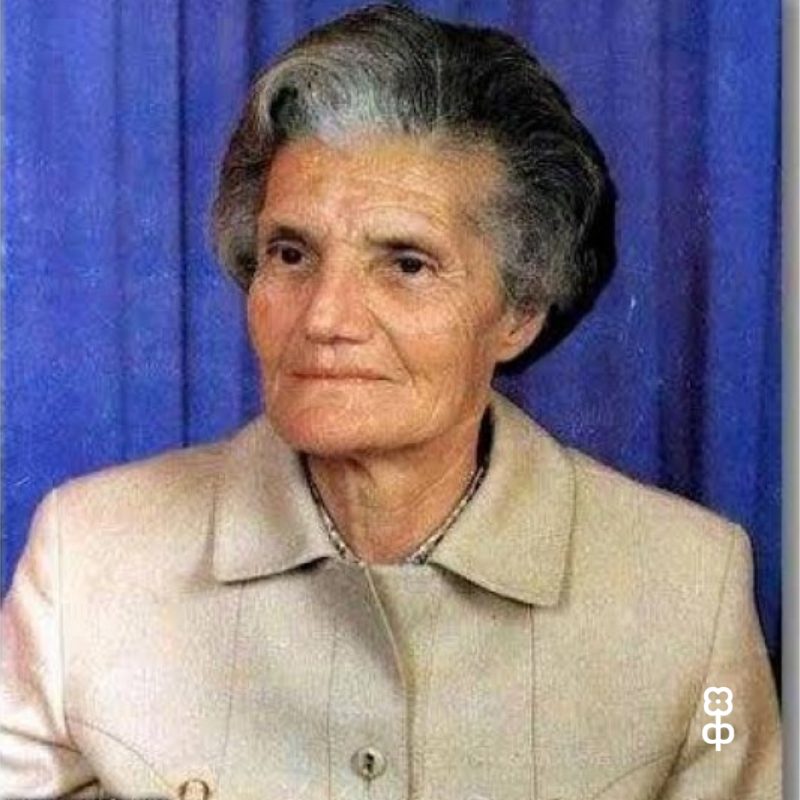 Hind was a teacher, an educator, and a parent to all those who lost their parents. In 1948 and following the massacre of Deir Yassin, Husseini was walking down the streets of the old city of Jerusalem when she saw a group of refugee children wandering the streets alone. She decided to open her house for them, and then established Dar al-Tifel-al-Arabi ( Home of the Arab Child) which has since become a prominent national educational institution that gathers thousands of Palestinian children.
Maha Abu Dayyeh, founder of Women's Center for Legal Aid and Counseling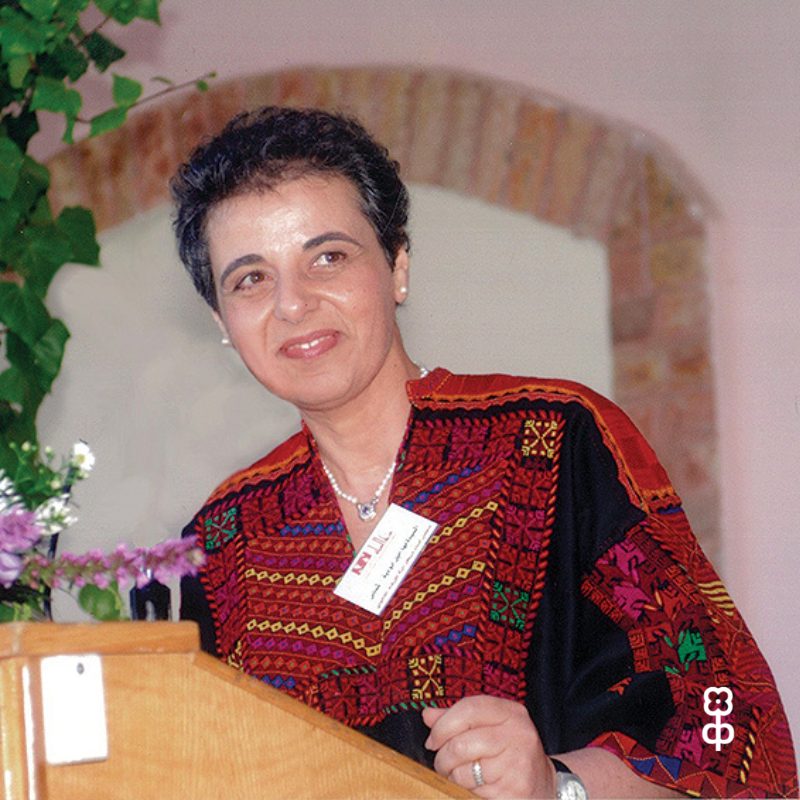 Maha was a feminist and a leading women's rights activist. She co-founded and was the Executive Director of the Women's Centre for Legal Aid and Counseling in 1991, which is an organization that provides legal and social services and advocates on behalf of Palestinian women. Maha devoted her life to work towards a democratic Palestinian society that promotes gender equality and social justice between men and women.
Those women among many others have played a main role in the birth of more inspiring women whose accomplishments are making our present seem brighter and more promising.
Women from the Present
Suad Amiry, founder of Riwaq Centre for Architectural Conservation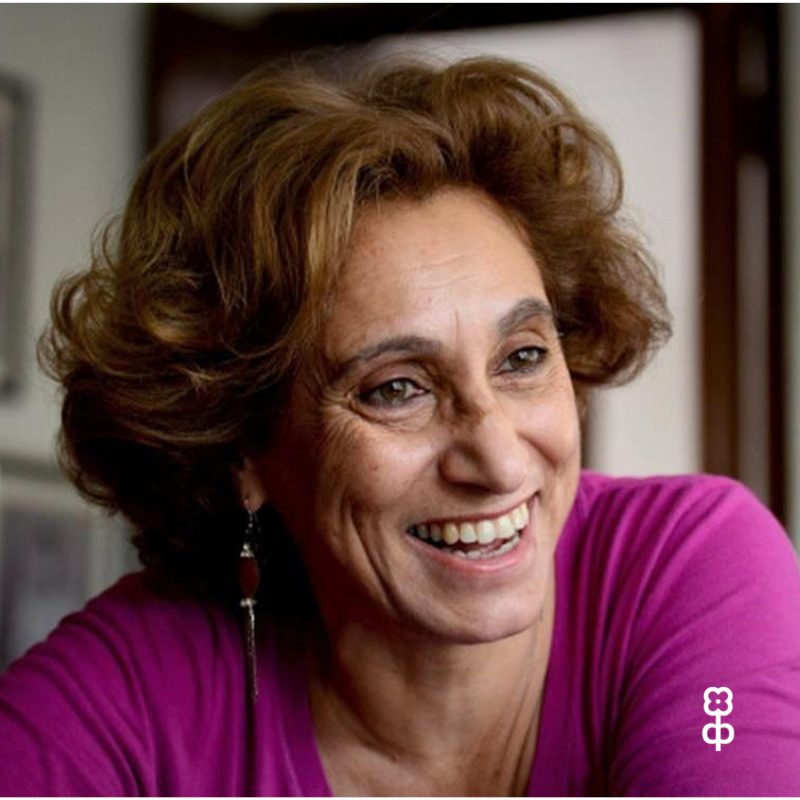 Besides being an amazing author, in 1991, Suad founded and was the director of Riwaq Centre for Architectural Conservation, the first of its kind to work on the rehabilitation and protection of Palestinian buildings. Riwaq challenges the complexity of preserving Palestinian collective memory through projects that document and restore architectural sites in the West Bank and Gaza.
Maysoun Odeh, founder of NISAA FM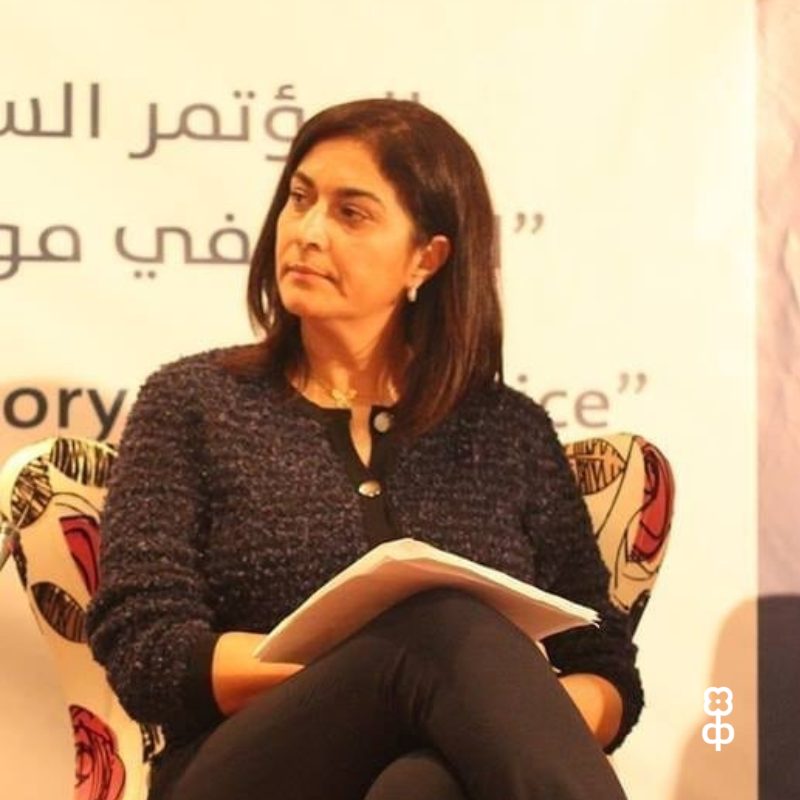 Maysoun is a journalist who started 96 NISAA FM, the first commercial Arabic language women's radio station and website in the Levant. She uses media to transform how women see themselves and how women are viewed locally and globally. She also established it as a platform to discuss women's issues.
Najla Abdullatif, founder of Zero Waste Palestine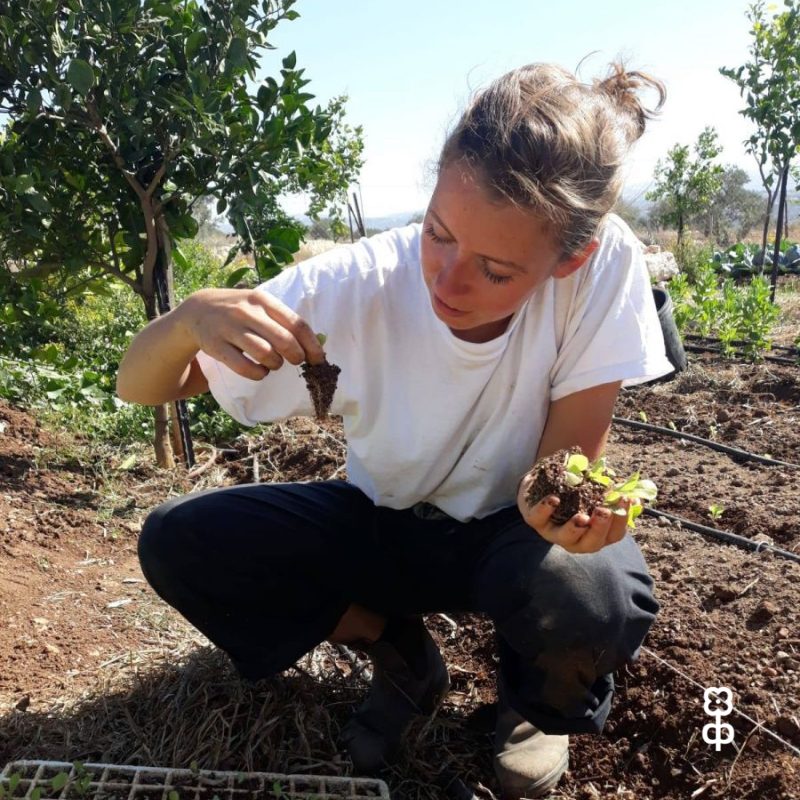 Najla is an environmental activist who created the "Zero Waste Palestine" blog to highlight climate-change-related issues, and now, through social media, she encourages all Palestinian households to move towards a more sustainable lifestyle and adopt zero-waste practices by teaching people how to reuse available materials. She did not stop there, but she also manufactures skin and body products from natural materials to minimize waste in Palestine.
Ashira Prem Rachana, founder of Catharsis Holistic Healing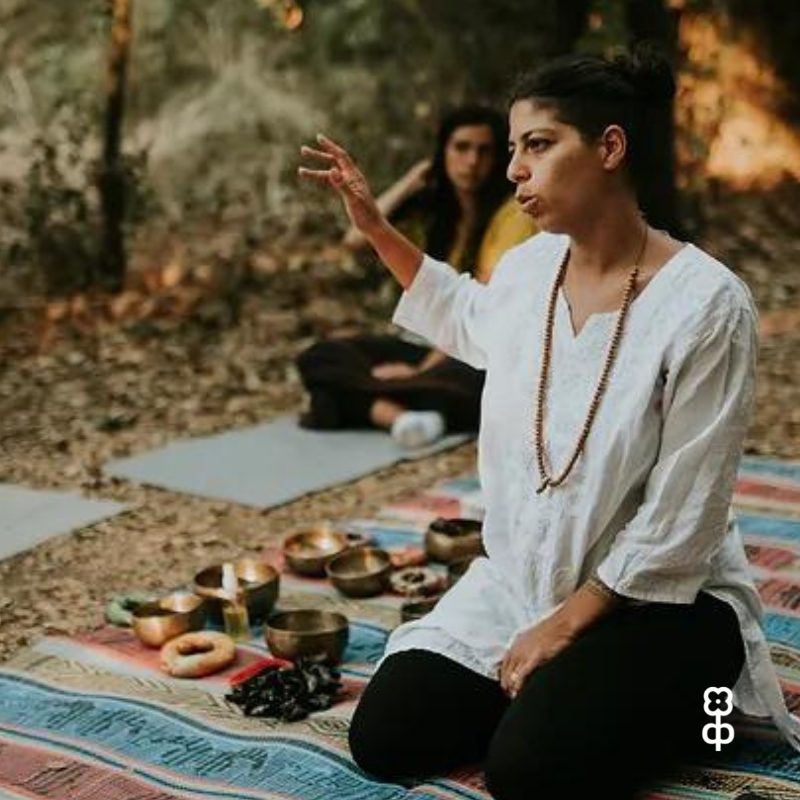 Ashira was a journalist who worked in the fields of human rights and film production but became a meditation and yoga trainer and healer after a physical injury in her spinal cord that paralyzed her. Ashira is the founder of Catharsis Holistic Healing where she holds training sessions to heal people with traumas that are derived from social and political circumstances through Sufi music and singing and different meditation techniques.
Suna Zoabi – Othman, founder of Tawazon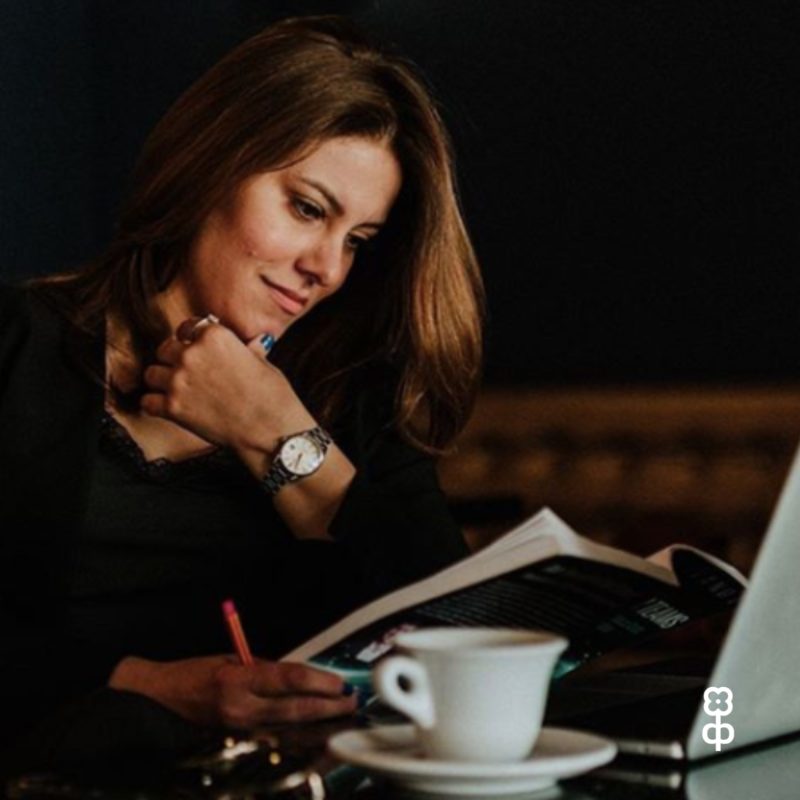 Suna is the founder and CEO of Tawazon, the first meditation app directed in the Arabic language. Based on scientific research, it provides its users with short reflective meditations that last between five and ten minutes. In addition, she conducts training sessions with organizations, including schools, to raise awareness about the importance of meditation. Suna believes that people should pay more attention to their mental health and bring positive change in emotional intelligence and the ability to understand themselves and others.
Maali Diab, founder of Mufakker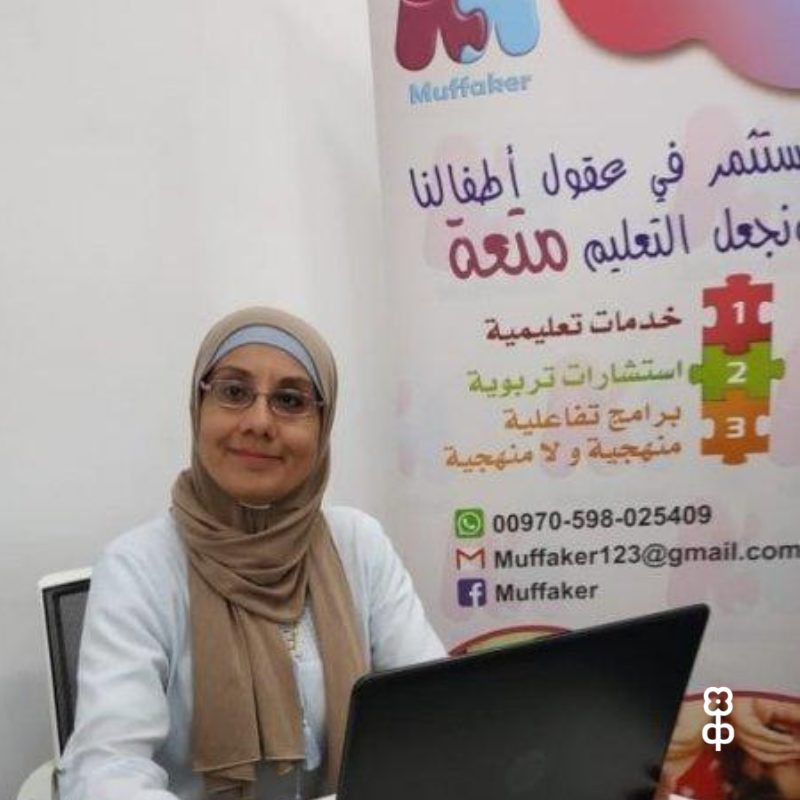 Maali is the founder of Mufakker, a company that provides an educational system that integrates and assists children with special needs including children with Down syndrome and autism. Maali is a pharmacist who taught herself interactive learning techniques to help her kids overcome their health problems and engage them in everyday life. Today, Mufakker helps 9,000 kids, has many mobile apps, and 14 different interactive learning toys and games for kids.
Reem Abu Jaber, founder of NAWA for Culture and Arts Association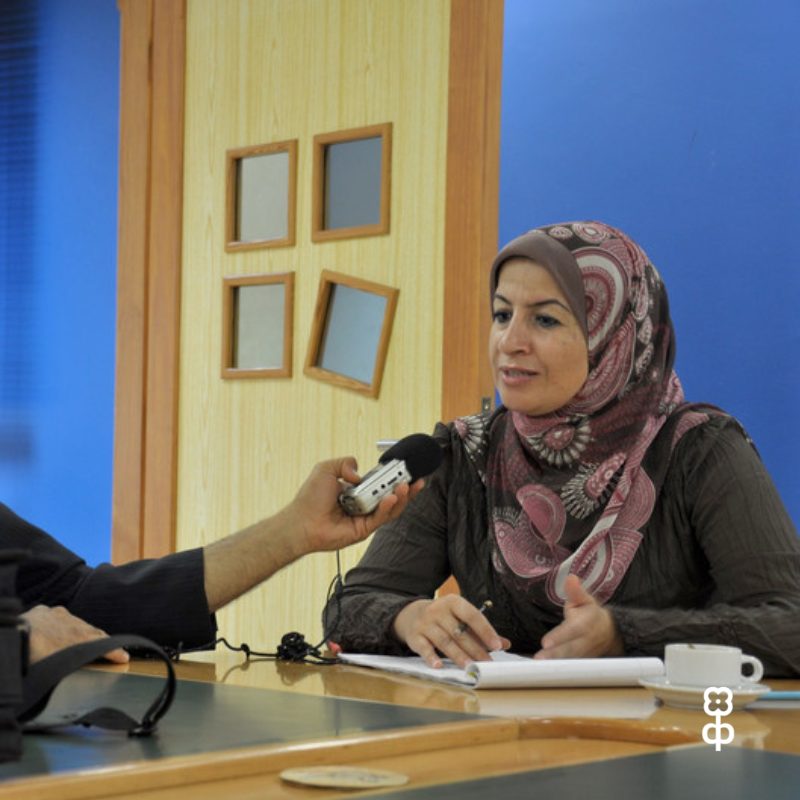 Reem is the Executive Manager of NAWA for Culture and Arts Association. Reem is devoted to the cultural and educational development of children in Gaza and played an important role in the revitalization of the Al-Khader Monastery, one of the oldest historical sites in Gaza, into a vibrant community hub. She was awarded the distinctive French National Order of Merit for her achievements. The Association now has more than 6 centers.
Lana Abu Hijleh, founder of SHIAM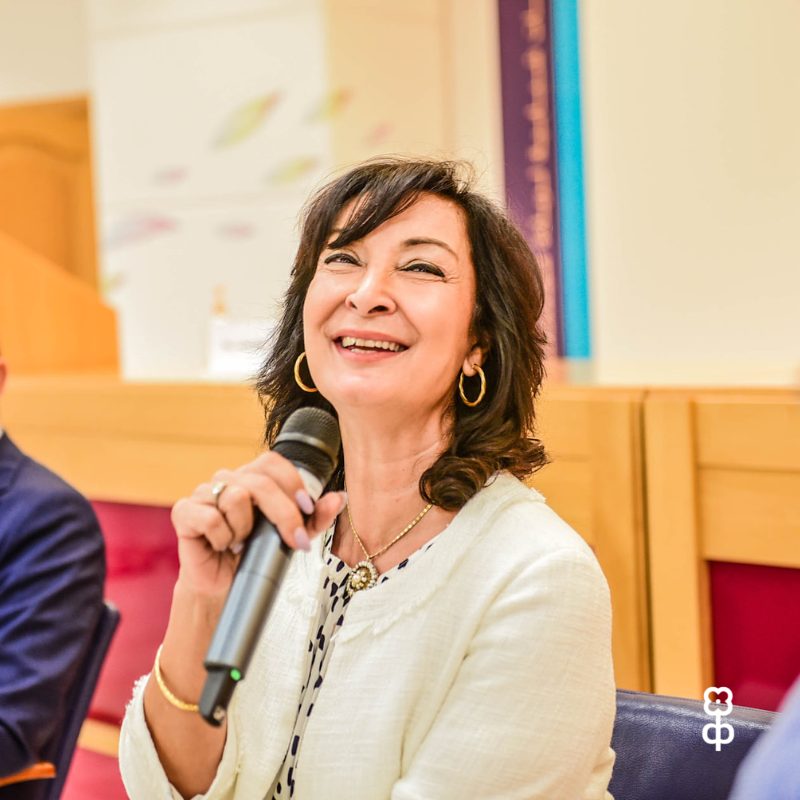 Lana is the founder and Chairwoman of SHIAM-Youth Make the Future organization and Intersect-Innovation Hub, which aims to support the Palestinian innovation ecosystem. In 2015, the BBC named Lana one of the 100 most inspirational women in the world for her positive example and the hope she provides for young Palestinians.
Nadia Hijab, founder of Al-Shabaka: The Palestinian Policy Network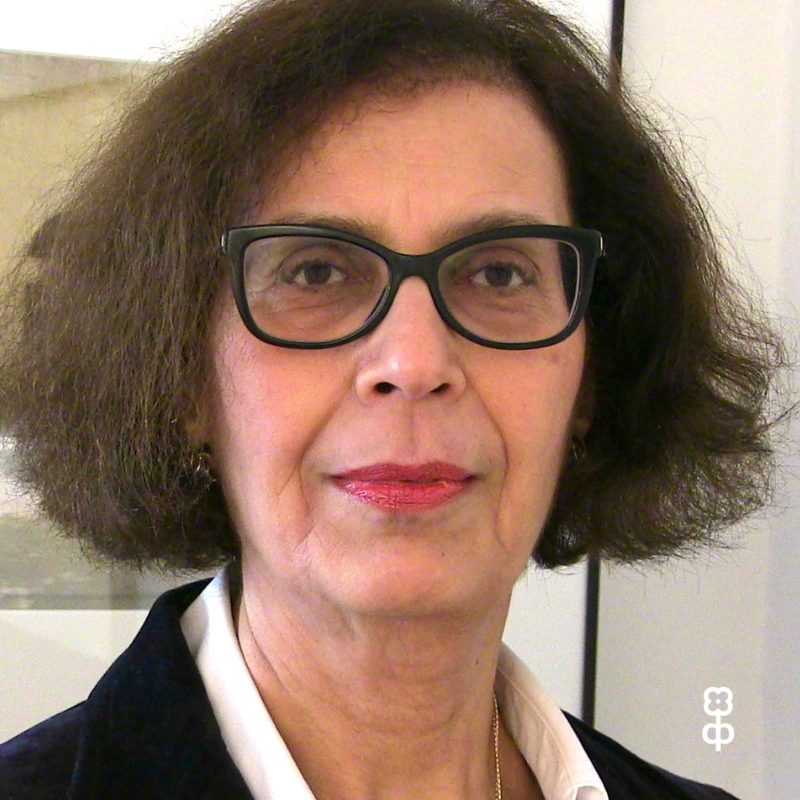 Nadia Hijab is the co-founder of Al-Shabaka: The Palestinian Policy Network. Al-Shabaka is an independent, transnational think tank, whose mission is to educate and foster public debate on Palestinian human rights within the framework of international law. She is also a co-founder and former co-chair of the US Campaign for Palestinian Rights and now serves on its advisory board. She continues to serve Al-Shabaka in an advisory capacity and support its mission.
Wafa Ghnaim, founder of Tatreez and Tea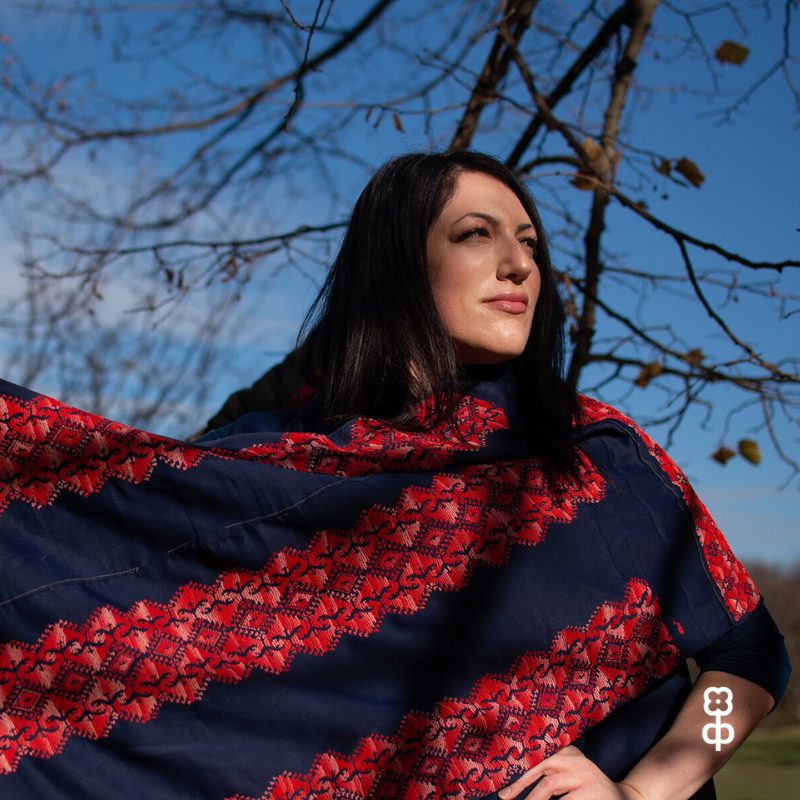 Wafa Ghnaim is a Palestinian researcher, author, and educator who began learning embroidery from her mother when she was two years old. Her first book, "Tatreez & Tea: Embroidery and Storytelling in the Palestinian Diaspora" (2018), documents the traditional patterns and stories passed on to her by her mother. Wafa has since become a leading educator in the field of Levantine embroidery and textile art history, as the first-ever Palestinian embroidery instructor at the Smithsonian Museum, Curator for the Museum of the Palestinian People in Washington, D.C., and most recently, Senior Research Fellow for The Metropolitan Museum of Art.
Now that you are inspired by the amazing Palestinian women in our community, in the past and modern time, let's talk about the future.
If you are a woman and have an idea or a solution to a community problem that needs to be resolved, this is your sign to join these women and pave the way for others to create the birth of the future daughters of Palestine. Women empower women. Happy women's day.