The people in Gaza are being collectively punished– there is no water, food, or electricity. The situation is unbearable for everyone; the bombings haven't stopped for days, entire families are buried in the rubble, and hospitals are overflowing.
At BuildPalestine we will be running a series of campaigns to raise awareness about the inspiring people of Gaza, and their beautiful contributions to the world.
Content creators are risking their lives to cover the genocide happening in Gaza. We are not talking about news reporters and journalists, we are talking about content creators who are often focused on the inspiring and positive stories of Gaza. Content creators who worked so hard in the extremely difficult situation in Gaza to build a base or followers to show the world the amazing people of Gaza. The content creators who found themselves in the position of needing to explain to the world that people in Gaza, just like the rest of the people in this world, are humans with hopes, dreams, and aspirations.
Today these content creators found themselves in the position of showing the world the ugly atrocities Israel is committing in Gaza. Some of these content creators are Ahmad Hajazi, Motaz Azaiza, Ahmed AlHenawi, Plestia Alaqad, and Besan Oudeh, one of our partners at BuildPalestine
Today, we bring to you the story of a funny, intelligent, and inspiring content creator– Bisan Odeh, also known as @wizard_bisan1 on Instagram.
For the past 2 years, she has dedicated herself to sharing stories from Gaza– covering topics that include: the Christian community in Gaza, the first boxing academy for women in Gaza, and the history of street names in Gaza.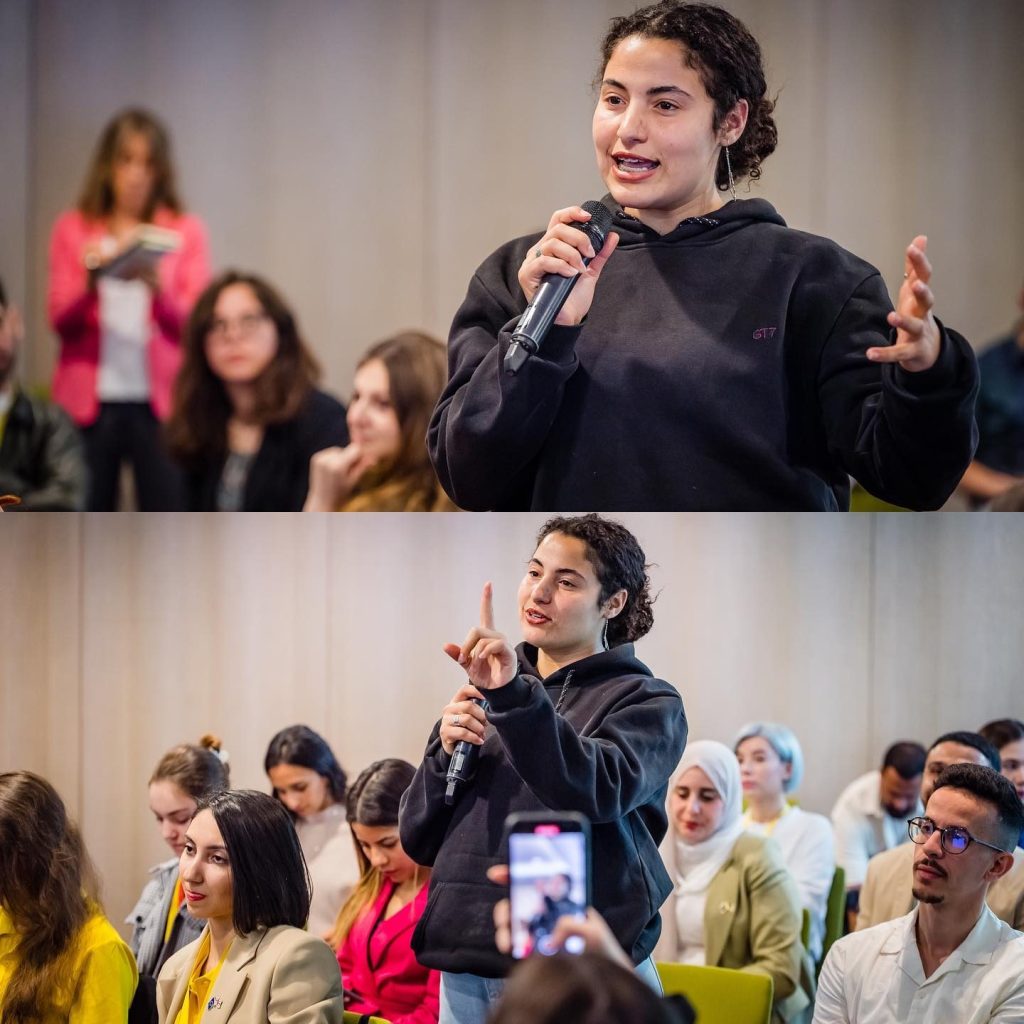 She was even part of a campaign to raise awareness about the 16-year siege on Gaza earlier this year. Bisan has traveled the world, sharing her message of hope from Gaza.
Since October 7th, Bisan has been documenting her personal experience living in Gaza. In an Instagram post on October 12, she shared with tears in her eyes, "I know it's not a suitable time to talk about places and homes, because people are losing their lives…people have been killed…but I want to talk about a place…I heard yesterday that my office…I have an office to create content and beautiful things about Gaza, and about people in Gaza…and I heard yesterday that it was bombed."
For us at BuildPalestine, the past week has reminded us of the importance of empowering people in our community to dismantle the status quo and dream of a better future. BuildPalestine is about more than just helping social entrepreneurs, it's about standing with our brothers and sisters and believing in their dreams.
BuildPalestine is about hope for tomorrow. Hope for our future. Hope for our collective liberation.
And so, we are inviting you all to contribute to a crowdfunding campaign for Bisan. She wants to be able to rebuild her studio once this war is over to be able to proceed with her project "Tellers". Despite all the fear and pain that she is living in, she reached out to us with hope for tomorrow. Due to a lack of resources and options to set up a crowdfunding campaign herself, Fikra Magazine, an online Palestinian literary magazine is sponsoring this campaign in collaboration with us.
Your contribution will not only help her get back on her feet but will also allow her to continue shedding light on the beauty and strength of Gaza. It will enable her to amplify the voices that often go unheard.
BuildPalestine is about hope for tomorrow. Hope for our future. Hope for our collective liberation.