2020 SOCIAL INNOVATION SUMMIT  SPEAKER
Ibtisam Barakat
Author, Poet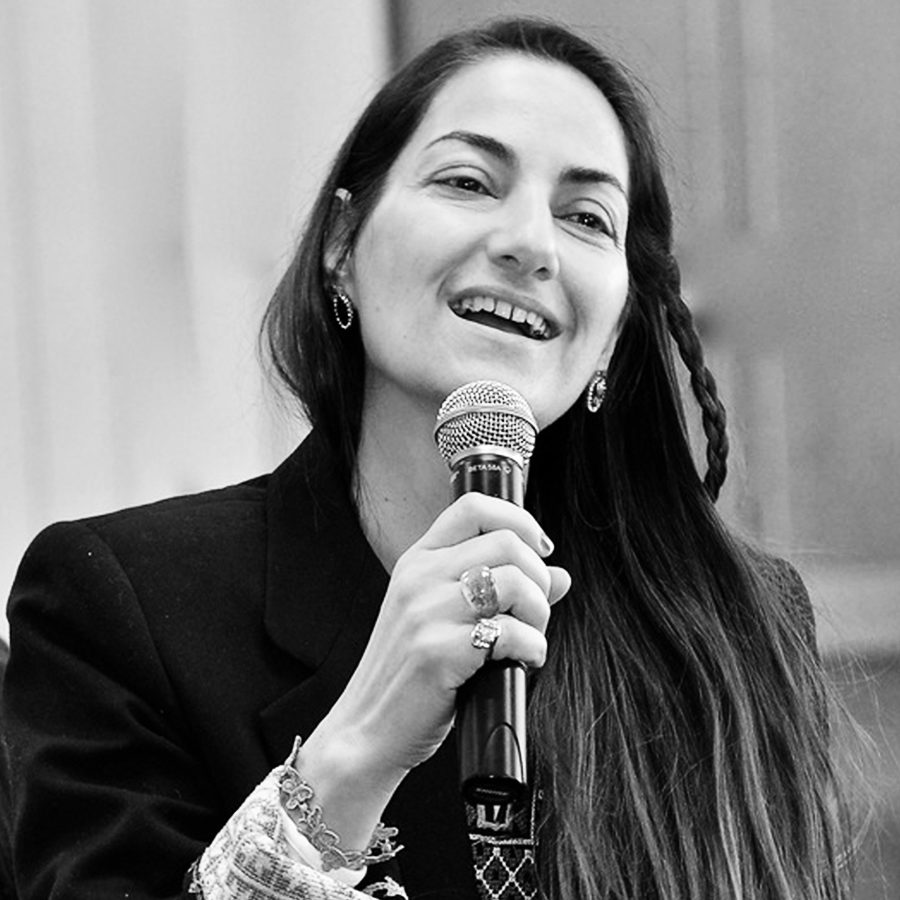 "Changing hearts and minds: the transformational power of literature"
JOIN US TO RADICALLY IMAGINE THE FUTURE OF PALESTINE
Panel: Changing hearts and minds: the transformational power of literature
The written word has the power to change both hearts and minds. How does the transformative power of literature work? How has it been used to support Palestinian identity and rights and how might literature been used to try to negate it? What is the role of publishers, agents and publicists in this process and how have Palestinian writers been marginalized? How have Palestinian writers been able to break through despite these and other obstacles?
This panel features four Palestinian writers who will not only share personal stories that influenced their writing, but also reflect on the future of Palestinian literature. 
Ibtisam Barakat's Bio
Ibtisam Barakat is an award-winning, Palestinian-American author, poet, translator, artist and educator. Ibtisam Barakat (ابتسام بركات ) was born in Beit Hanina, East Jerusalem, and grew up in Ramallah, Palestine. She came to the US for an internship at The Nation magazine in New York City. She holds two Masters degrees, and has taught Language Ethics at Stephens College. She authors in both English and Arabic. Her work centers on healing social injustices, especially in the lives of young people and her writings exist in numerous translations.
Her books include: 
– BALCONY ON THE MOON, Coming of Age in Palestine
(FSG/Macmillan, October 2016.)
– TASTING THE SKY, A Palestinian Childhood.
(FSG, 2007) Hardcover, paperback (2016),Scholstic Edition (2018), e-book and version for the visual special needs.
Available in English, French, Spanish, Dutch, Farsi.
– THE LETTER TA' ESCAPES التاء المربوطة تطير
(Arabic book: TAMER INSTITUTE, PALESTINE 2011)
– A PRESENT FOR THE LETTER HAMZAH هدية للهمزة
(Arabic book for children, written and illustrated by Ibtisam Barakat: Publisher: UAE NATIONAL LIBRARY 2014)
This is your chance to plug into the social innovation scene in Palestine and directly connect with changemakers.