2020 SOCIAL INNOVATION SUMMIT  SPEAKER
Rajiah Abu Sway
Mental Health Officer @ World Health Organization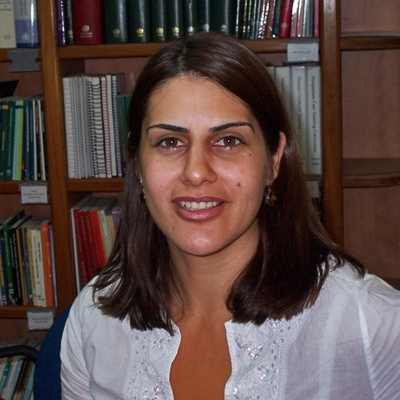 "Mental health and COVID-19: challenges and opportunities"
JOIN US TO RADICALLY IMAGINE THE FUTURE OF PALESTINE
Panel: Mental health and COVID-19: challenges and opportunities
Alongside Covid-19, there is also a mental health pandemic. What evidence do we have and what conversations do we need to have to promote social mobilization and innovation in the realm of mental health?  Who has started to push the frontier? What are their challenges? And what opportunities do the panelists see on the ground? 
Rajiah Abu Sway's Bio
Rajiah Abu Sway has been the mental health officer at the World Health Organization in occupied Palestine since 2004 where she managed its Mental Health Program, technically and operationally. With over 16 years of experience in mental health service development in Palestine, Rajiah worked on national strategies, professional capacity-building and supported the implementation of rehabilitation programs and mhGAP at PHC facilities. She has also been supporting community-based organizations in developing advocacy and awareness programs. Rajiah holds a MA in Psychotherapy/Art therapy from the European Graduate School, Switzerland; a high diploma in Intermodal Expressive Art Therapy; and, a BA in Psychology from Birzeit University in Palestine.
In her previous work experience, she has been a psychotherapist working with local and international NGOs in East Jerusalem providing MHPSS support to children; youth and women with mental health and psychosocial problems. She is a mother of two daughters, Youmna and Salma.
This is your chance to plug into the social innovation scene in Palestine and directly connect with changemakers.