2020 SOCIAL INNOVATION SUMMIT  SPEAKER
SAAD DAGHER
Freelance Agronomist Agro-Ecologist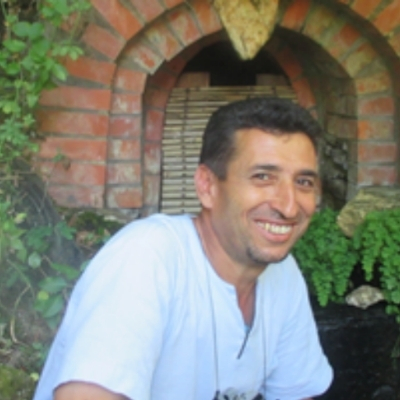 "Re-imagining our relation to land & nature: agriculture and the environment"
JOIN US TO RADICALLY IMAGINE THE FUTURE OF PALESTINE
Re-imagining our relation to land & nature: agriculture and the environment
In Palestine, decades of dispossession over our natural resources – especially land and water – have been accompanied by Palestinian official neoliberal policies that have encouraged exploitation, capital-driven agriculture and use of natural resources.The Mediterranean is one of the most vulnerable region for climate changes, a vulnerability that is exacerbated by the climate apartheid we are living in. 
We need to operate a radical shift in the way Palestinian approach our relationship with our ecosystems and resources and actively resist dispossession. 
Saad Dagher's Bio
Saad is an agronomist and environmentalist specialized in agro-ecology with 25 years of field experience.
He recently established his own agro-ecological farm (The Humanistic Farm- Ma'azouza). Besides numerous volunteering engagements, including being a member of the Arab Agronomists Association (AAA)-a local Palestinian NGO- he regularly travels around the world looking for innovative sustainable farming methods.
Saad is also an experienced Yoga teacher and Reiki master, agro-ecological farmer, olive producer and beekeeper.
He established the first eco-village in the West Bank of Palestine on the lands of Farkha village 15 years ago and he is establishing the first Community Garden and Neighborhood Compost Center on the grounds of the Khalil Sakakini Cultural Center in the city of Ramallah.
Moreover, Saad is a member of Sharaka (partnership) group, a Palestinian voluntary group working in supporting small scale Palestinian farmers to market their products directly to consumers. In the last year, this group has established the first Community Farm in Palestine with 30 members.
This is your chance to plug into the social innovation scene in Palestine and directly connect with changemakers.