2020 SOCIAL INNOVATION SUMMIT  SPEAKER
Dr. Sara Leila Husseini
Board Chair @ BuildPalestine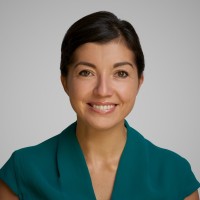 "What is Radical Imagination?"
JOIN US TO RADICALLY IMAGINE THE FUTURE OF PALESTINE
Panel: What is Radical Imagination?
What does it mean to imagine a radical future in the context of continuous and relentless structures of oppression?
Building on the work that has been ongoing by activists for decades and thinking about internationalist solidarities,  this panel seeks to explore the process of radical imagination in Palestine and beyond.
Dr. Sara Leila Husseini's Bio
Sara Husseini has been Chair of BuildPalestine's Advisory Board since 2017, working alongside an experienced and passionate team of fellow board members and staff to help grow the organization from strength to strength.
A former political advisor, Sara spent six years providing strategic advice to senior officials across a range of PLO departments in Palestine and abroad; advancing international lobbying efforts focused on the U.S. and Europe; and engaging regularly with diplomatic counterparts, media, and the public. She currently works with a global organization seeking to improve philanthropic practice in the Global South, while providing advocacy, messaging, and editorial support to a number of Palestinian NGOs and initiatives in her spare time.
Sara holds a B.A. in German Studies and History, an M.A. in Islamic Studies and a PhD in early Christian-Muslim discourse, all from the University of Birmingham, U.K. She currently lives in London, where she spends her time doing impractical things like walking on her hands, picking up heavy objects, and yearning for the taste of freshly-baked Jerusalem ka'ak.
This is your chance to plug into the social innovation scene in Palestine and directly connect with changemakers.